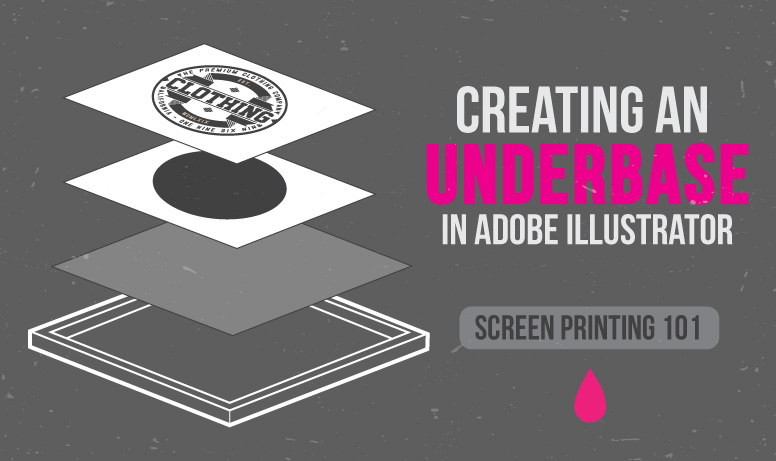 When printing light coloured inks directly onto dark coloured garments with opaque color inks, like plastisol inks, the colors lose their intensity. To get around this, it's best practice to first print a layer of white ink, known as an underbase. The underbase is printed first then dried to the touch with a heat gun or flash-curing machine before the rest of the color screens are printed. By using this method the colours will hold their vibrancy.
When screen printing multiple colors it can be very hard to align the print areas of each screen perfectly, even if the screens are aligned perfectly the white ink underbase can bleed a little, you would then see hints of white where there shouldn't be. For this reason the underbase artwork is reduced in size slightly, this is called "choking" the artwork.
Choking the underbase gives the screen-printer a little bit of room to completely hide the underbase so it's invisible to the naked eye.
Continue reading Creating an Underbase in Adobe Illustrator – Screen Printing 101