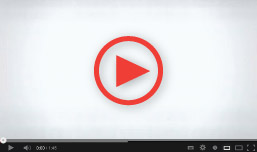 Hi Toolkit community, Dan here.
I'm so excited to bring you this new tutorial that explores making lightning fast graphic mockups with PrePress Toolkit's apparel templates. Not only are our vector templates the most stylish, slick, and easily editable vector templates on the web, but when teamed up with Adobe Illustrators symbols library they make for an incredibly fast mockup. Don't have Illustrator? no worries all our templates look stunning in CorelDRAW too! If you haven't already why not hit the play button above and see what all the talk is about. We take great pride in our work and are pleased with the high level of detail put into every mockup template we create for you. Feel free to leave us a quick comment of what you think, or of any additions you'd like to see added to the collection.
About the Vector Templates.
All PrePress Toolkit Vector templates are setup to take full advantage of Illustrators symbols library. Access every apparel template from any open document and be mocking up your t-shirt, polo, hoodie, hat or any of our 80+ templates designs in seconds. We know these are the best mockup templates anywhere but i'll leave that up to you to decide. P.s. This tutorial also features out brand new Vector Vintage badges and Retro Seals art pack.