Description
In this Trucker Hat Mockup Pack:
1 x TRUCKER HAT FRONT Photoshop file
1 x TRUCKER HAT SIDE PROFILE Photoshop file
2 x TRUCKER HAT ANGLED FRONT Photoshop file
1 x TRUCKER HAT ANGLED TOP Photoshop file
1 x TRUCKER HAT UNDER BRIM Photoshop file
1 x TRUCKER HAT BACK Photoshop file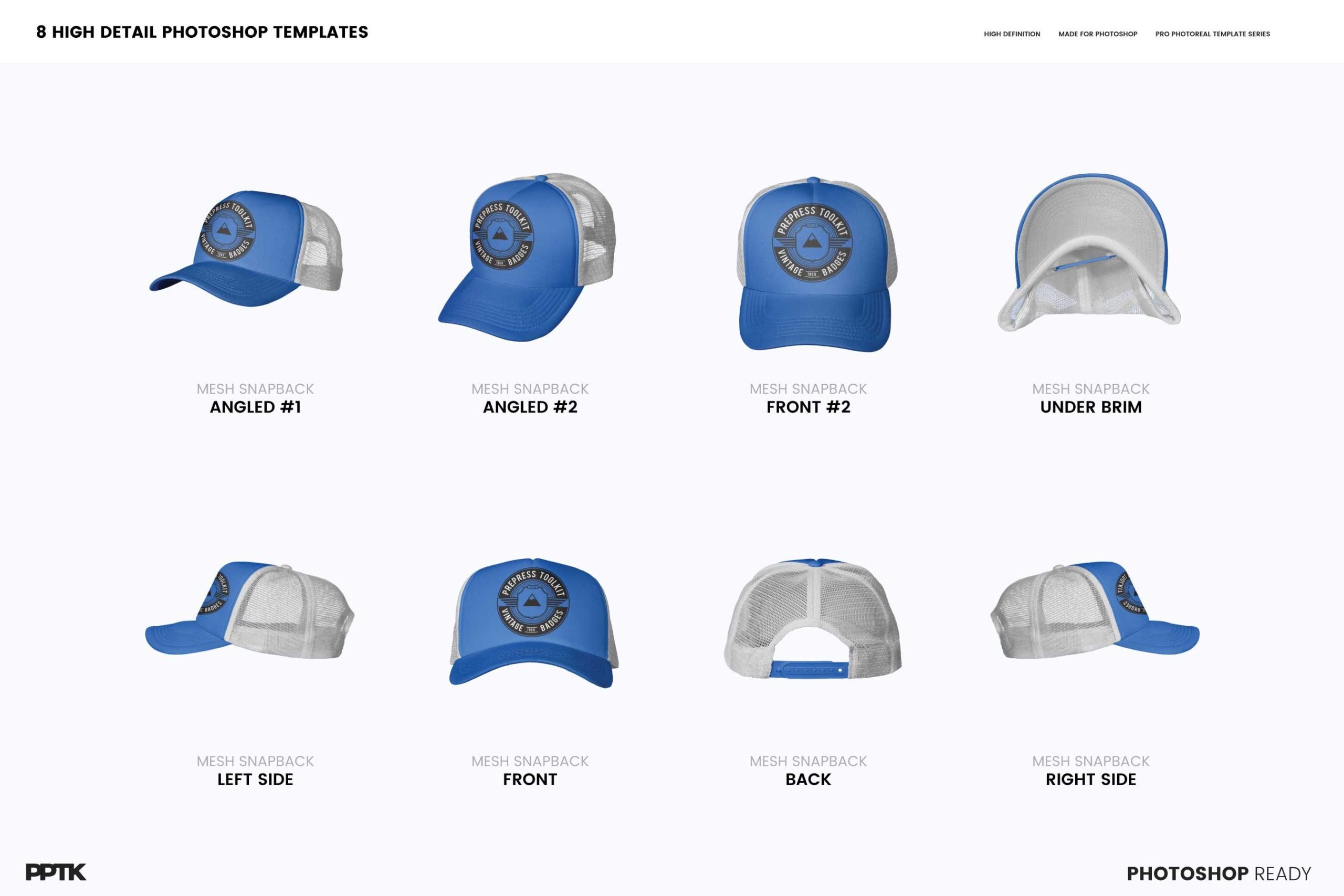 Mockup Features:
High detailed 1200px X 1800px resolution PSD files, each layer clearly labeled.
Transparent Background, great for creating a Hat PNG for your website
Change the color of:
Brim
Front panel
Mesh back panel
Under brim
Snapback closure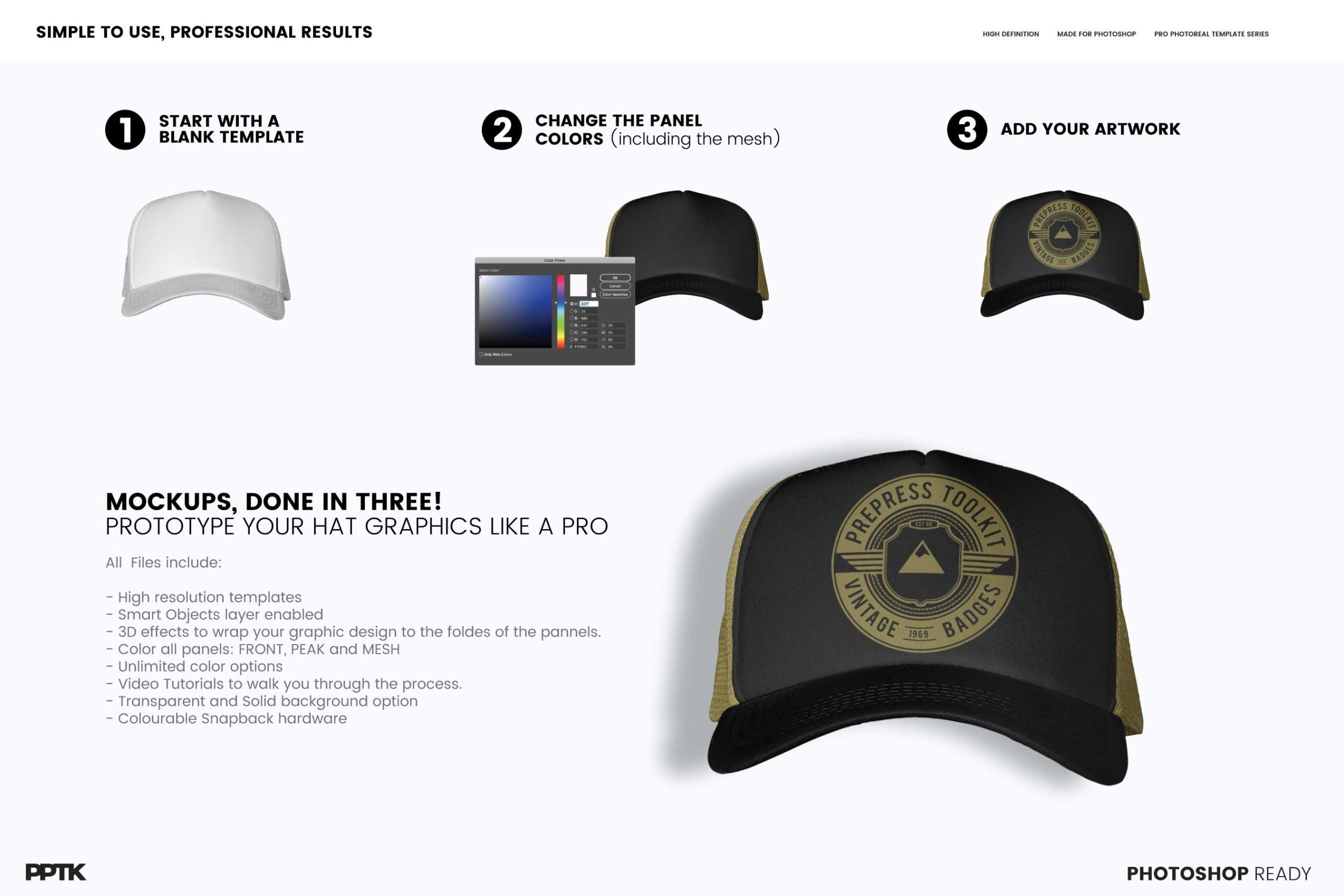 Built for Real Brands.
Our mockups are used for eCommerce stores, design prototyping, print production and those seeking to design your own hat.
Now you have the ability to easily color any panel of the hat, choose between 7 different perspective angles including the all new angled front and angled top view.
Need to show what's happening under the brim? we've got you covered there too with the all new 'Under Brim' perspective template.
Easily paste your artwork right into the template and have a realistic Trucker Hat mockup for your website or project in seconds.
Please note: This is not stand-alone software, this mockup template is designed to be used with Adobe Photoshop CC and will also work with Photoshop versions back to CS3.