Ghosted – Polo Shirt Template (PSD)
This pack contains:
2 x Mens POLO SHIRT FRONT Photoshop files
NEW Mens POLO SHIRT ANGLED FRONT Photoshop file
NEW Mens POLO SHIRT ANGLED BACK Photoshop file
1 x Mens POLO SHIRT BACK Photoshop file
2 x Mens POLO SHIRT SIDE Photoshop files
100% Secure Checkout
Download Size: 237 MB
File Type(s): ZIP, PSD
Required Software: Photoshop CS3+
Quantity: 7 Items
Layered: YES
License: Simple License
Photorealistic Ghosted Polo Shirt Mockup Template
Here's what's In The Download Pack!
You Get:
2 x Mens POLO SHIRT FRONT Photoshop files
1 x Mens POLO SHIRT BACK Photoshop files
2 x Mens POLO SHIRT SIDE Photoshop files
1 x [NEW] Mens POLO SHIRT ANGLED FRONT Photoshop file
1 x [NEW] Mens POLO SHIRT ANGLED BACK Photoshop file
[NEW] High Resolution 3000px X 2000px @ 300dpi, each layer clearly labeled.
Video Tutorials to get you started.
Standard Licence
Please note: This is not stand-alone software, these mockup template is designed to be used with Adobe Photoshop CS3 and newer software.
Special features:
Unlimited body color options.
3D Mapping filters automatically mold your artwork to the curves of the fabric for a super realistic mockups.
Video tutorials to help you get the most out of your apparel templates.
2 Click Color
With just two click you can edit the color of any panel of this polo shirt template. Our design team has ingeniously split the polo shirt template into individual color sections. You know have the ability to change the color of the neck collar, buttons, inner and outer placket, left and right sleeves (independently from each other) as well as both left and right sleeve hems. To take coloring our photo-real apparel templates even one step further, all the garment panel colors are grouped into one folder which you can turn the layer visibility off with one click. Turning off the panel colors will allow only the base color of the garment to show, giving you a one color polo shirt template. Easy!
15 Years of Apparel Design
We have perfected the art of ghosted apparel templates after years of developing our signature quality products
Multipurpose
These high resolution templates are perfect for: prototyping apparel graphics, eCommerce stores, graphic design projects, clothing design, polo shirt graphic design approvals, design competition submissions and so much more.
Add Custom Graphics
Adding your artwork is as simple as copying and pasting your graphic into the smart objects layer, then the template does the rest. Realistic 3D mapping is instantly applied to the artwork, molding the artwork to the folds of the shirt fabric ensuring a photorealistic finish.
This high resolution set of Ghosted Photorealistic Polo Shirt templates will bring your designs to life.
Coloring the Ghosted Men's Polo Shirt Photoshop Template
Adding Artwork to the Men's Polo Shirt Template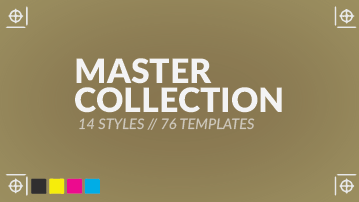 76 Templates split across 14 apparel styles, Men's + Women's Templates.
Save over 50%
Ghosted – Polo Shirt Template (PSD)
Delivery
All PrePress Toolkit artwork and apparel templates are for digital download. We package the files as a ZIPPED (.zip) folder containing all artwork and important information pertaining to your download, we even include video tutorial for most of our products so be on the look out for them!
Two Ways to Download
1. Once you have completed the checkout process you will be email (straight away) with your download link(s) to the email address you leave during the checkout process.

2.You can also access any purchased products from your very own MyAccount at any time, day or night, 24 hours 7 day's a week. We will set up a MyAccount page for you the first time you make a purchase. You're MyAccount page is super convenient for those times when your computer crashed and you loose all your files..don't laught, it happened to a friend of our just last week, but you can rest assure you're purchases will be ready to re-download whenever you need them.
Customer support
If for any reason you are having trouble accessing your downloads please do not hesitate to contact us on our contact page. We garuntee someone will contact you within 48 hours, but it's usually much MUCH sooner than that!