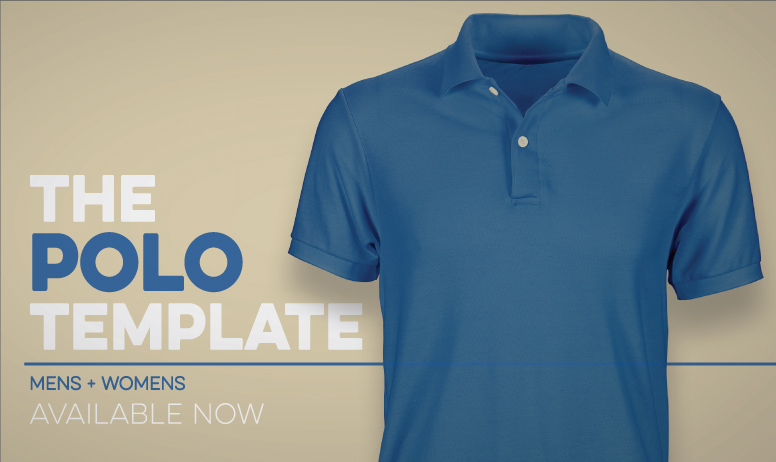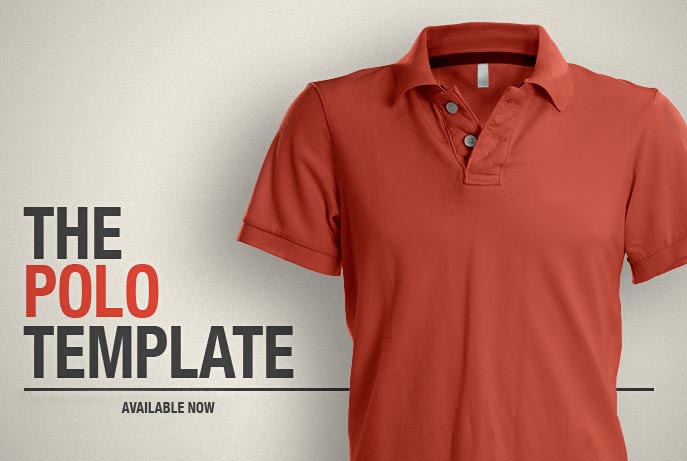 Introducing the Men's Polo Shirt Mockup Template Pack and the all new
Women's Ghosted Polo Shit Templates
What better way to convince your clients that your've got the design skills required to produce their company branded polo, than with a Polo shirt mockup template that looks photo real, they'll think it's actually been printed already.
Our PrePress Toolkit Photoshop Polo Shirt Mockup Templates Pack: the perfect addition to your mockup template arsenal. Both Men's and Women's template packs includes colorable buttons, sleeves, collar, plackets and sleeve hems. Multiple front, back and side and all new angled perspective ghosted templates.
Here's a run down on the top features included with our Photoshop Men's Polo Shirt Mockup Template Pack:

Unlimited Shirt color options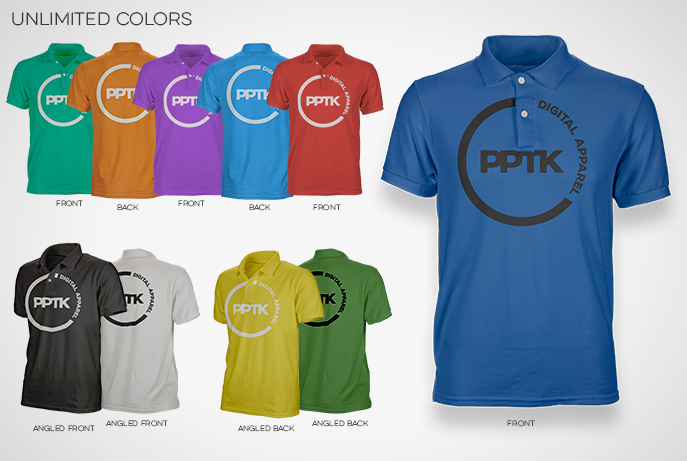 You have ultimate control over the garment color, with just 2 clicks of the mouse you can apply any color you wish. For advanced Pantone color swatches simply switch the color picker tool to use Color Libraries instead. We have engineered our templates to reproduce true black and true white garment shading while still maintaining vivid colours, something which many clothing template producers fail to achieve.
Color All Panels and Buttons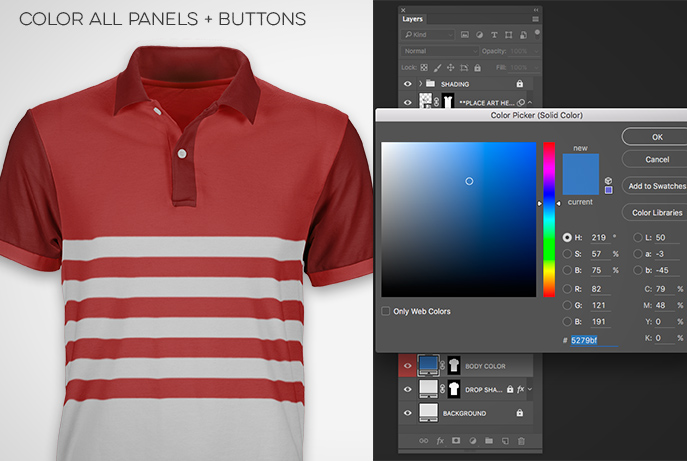 Template customization kicks up another notch with the ability to individually color any section of the garment. For our mens and womens polo shirt templates you now have the option of assigning different colors to both the left and right sleeves as well as the sleeve cuffs and hems, color the collar, inner and outer placket (the piece of material where the buttons are sewn) and both sewn in buttons. All garment panel color options are grouped into one folder, this is great for times when you only need a one color garment template, with one click you can conveniently hide the visibility of the garment panel folder revealing the base body color.
High Resolution – Great for retina displays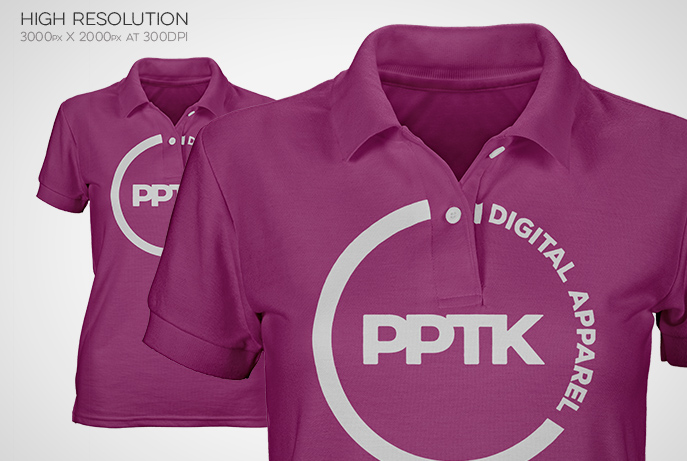 Crystal clear, high resolution files allow for greater detail in your garment mockups. Both Men's and Women's Polo Shirt Template's have a resolution of 3000px by 2000px at 300dpi. This high resolution is perfect for Retina and UHD displays.
Unique Angled Perspective Polo Shirt Templates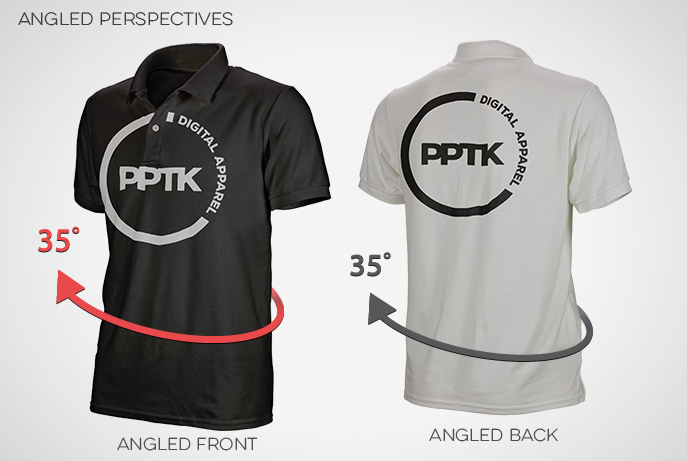 PrePress Toolkit is the first to create angled perspective clothing templates, and it would be an understatement to say we are extremely proud. We offer and all new front and back angled perspective for all our photo-real clothing mockups (and most of our vector mockups too). By adding your artwork to the predefined artwork layer the template will automatically warp and angle your artwork to the required perspective. These angled templates are a great point of difference over the regular front or back facing clothing templates. Many clothing companies pay top dollar to have their entire clothing lines photographed on an angled perspective, now you can have the look without the expensive photographers fee.
..and so much more
Templates for Front, Back, Side and Angled Perspectives.
Pro clipping masks to help clean up artwork hanging off the template.
Real world lighting
100% Photo-real cloth textures. No fake computer generated textures here, only high resolution garment photography which is the base structure for all our templates.
Video Tutorials to get you started
Clean file structure. All photoshop files are Layered and clearly labeled to make navigating simpler
We've done all the hard work so now go and make something amazing!
You may also like our: