Free Download – I Heart editable artwork (screen print ready)
This is our take on the 'I Heart' t-shirt design made so famous by new york. We've made it free to download and ready for printing.
This artwork is designed to be screen printed onto any garment but could be used for many other design projects.
Which state do you 'I Heart'?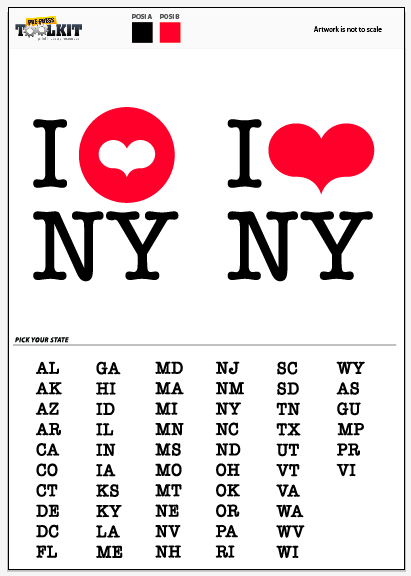 This free resource contains:
100% editable EPS file (Adobe Illustrator and Corel Draw compatible)