We hope you enjoy using this free college style sports t-shirt art, all we ask is that you let us know how you went using the artwork in the comments field below.
This artwork is designed to be screen printed onto any garment but could be used for other design projects. The design would be great for any type of sporting club. All artwork is colour separated, and only needs to be scaled to fit the size of your garments.
Enjoy!
[box color="" icon="" ]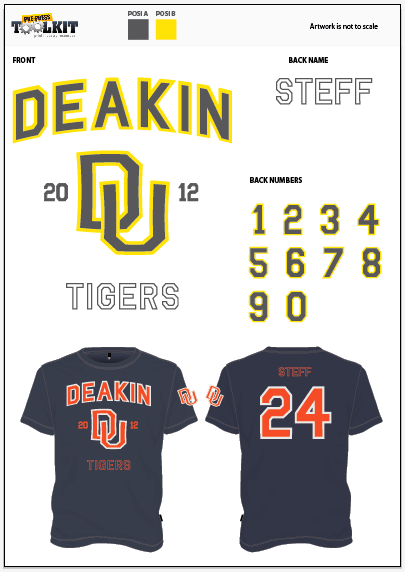 This free resource contains:
100% editable EPS file (please use Adobe illustrator CS or newer)
Free font file.
[button color="green" icon="" link="https://www.prepresstoolkit.com/downloads/PPTK-Free_College_Style_Garment_artwork.zip"] Download – College Font Style t-shirt art (2.3Mb) [/button][/box]
[prima_bestsellers title="Best Sellers" image_width="150″ image_height="150″ number="4″ slider="no"]