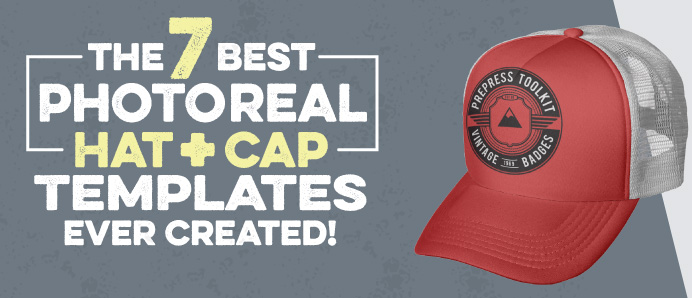 Last summer our design department set a massive goal; To set the benchmark for the next generation of apparel and head wear templates.
If we may say so…we smashed the apparel templates out of the park! Not only did we offer the usual front, back and side templates, but we developed the first ever, 45 degree angled template profile!
The angled profile, (that is trending on high-end ecommerce stores like nike.com), allows you to easily insert your own artwork as a flat 2D layer. The template then seamlessly warps and moulds the artwork to the fabric on the correct viewing plane. After achieving success in the apparel department, we directed our attention to the headwear.
After having our new templates released for a short time, we began receiving really positive feedback from our PrePress Toolkit design community about our work. We appreciate the good and the bad, but feedback that lets us know what our clients like and are looking for, motivates us to produce even better, newer, fresher products than anyone else out there.
Quote: "I used to use (company name removed as PrePress isn't into defacing). But I used to think they are top-notch until I found you guys. You guys are too awesome so I decided to buy the entire bundle"
Nelson Chu
Feedback like the example above, showed us that people were expecting big things from the PrePress Team and we wanted to deliver, so…
Continue reading The Best 7 Photo Real Hat and Cap Templates Ever Created!