Description
Photorealistic Ghosted Long Sleeve T-Shirt Template Mockups
Here's what's In The Download Pack!
You Get:
1 x [NEW] LONG SLEEVE T-SHIRT ANGLED FRONT
1 x [NEW] LONG SLEEVE T-SHIRT ANGLED BACK
1 x LONG SLEEVE T-SHIRT FRONT Photoshop file
1 x LONG SLEEVE T-SHIRT BACK Photoshop file
2 x LONG SLEEVE T-SHIRT SIDE (left+Right) Photoshop files
High Resolution 1200px X 1800px Photoshop files, each layer clearly labeled.
Video Tutorials to get you started.
Standard Licence
Special features:
Turn sizing tag on or off.
Unlimited body color options.
Distortion filters mold your artwork to the curves of the fabric for a super realistic mockups.
Video tutorials to help you get the most out of your apparel templates.
This high resolution set of photorealistic men's long sleeve t-shirt templates will bring your designs to life. These templates are perfect for eCommerce stores, graphic design projects, design competition submissions and so much more. Easily paste your graphic designs right into the template and have a realistic garment mockup for your website or project in seconds. These PSD templates are based off of the American Apparel Flex Fleece Zip Hoodie.
Please note: This is not stand-alone software, these mockup template is designed to be used with Adobe Photoshop CS3 and newer software.
Upgrade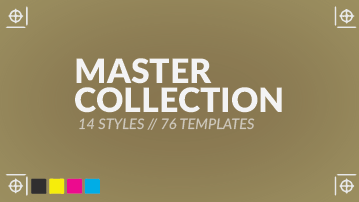 76 Templates split across 14 apparel styles, Men's + Women's Templates.
Save over 50%
Features
An exhaustive list of
amazing features.
We have perfected the art of ghosted apparel templates after years of
developing our signature quality products.
Here's a few features you'll love.
3D Mapping
Displacement maps bend the artwork to the contours of the template fabric,
making your design photo-realistic.
Beginner Friendly
Video tutorials included with every template pack. All Photoshop layers are clearly labeled.
Sizing Tags
Turn the visibility of the sizing tags on or off, allows for easy insert of your own custom sizing labels or tags.
Photo Real
No computer generation here, only high resolution product images taken by our in-house photographers, ensuring details are as real as you can get.
High Detail
High resolution 1200px x 1800px template files ensures great detail for web, e-commerce or print.
Unlimited Colors
Unlimited body color options with only two mouse clicks!
Secure Checkout
Our website is secured by 256bit SSL and all transactions are processed through PayPal's secure payment processor.
Instant Download
Instantly download your template purchases from you MyAccount page or from the direct download email we send you immediately after purchase.
Customer Support
If for any reason you run into trouble, simply contact customer support and we'll assist, simple!