Description
What's In The Download Pack?
Flexfit and Snapback style Flat Peak Cap Templates (PSD)
Pack Contains
Make your designs look incredibly life-like with this set of photorealistic Flat Peak Cap style templates. This is truly an amazing assembly of the best mockup templates to ever be released to the public.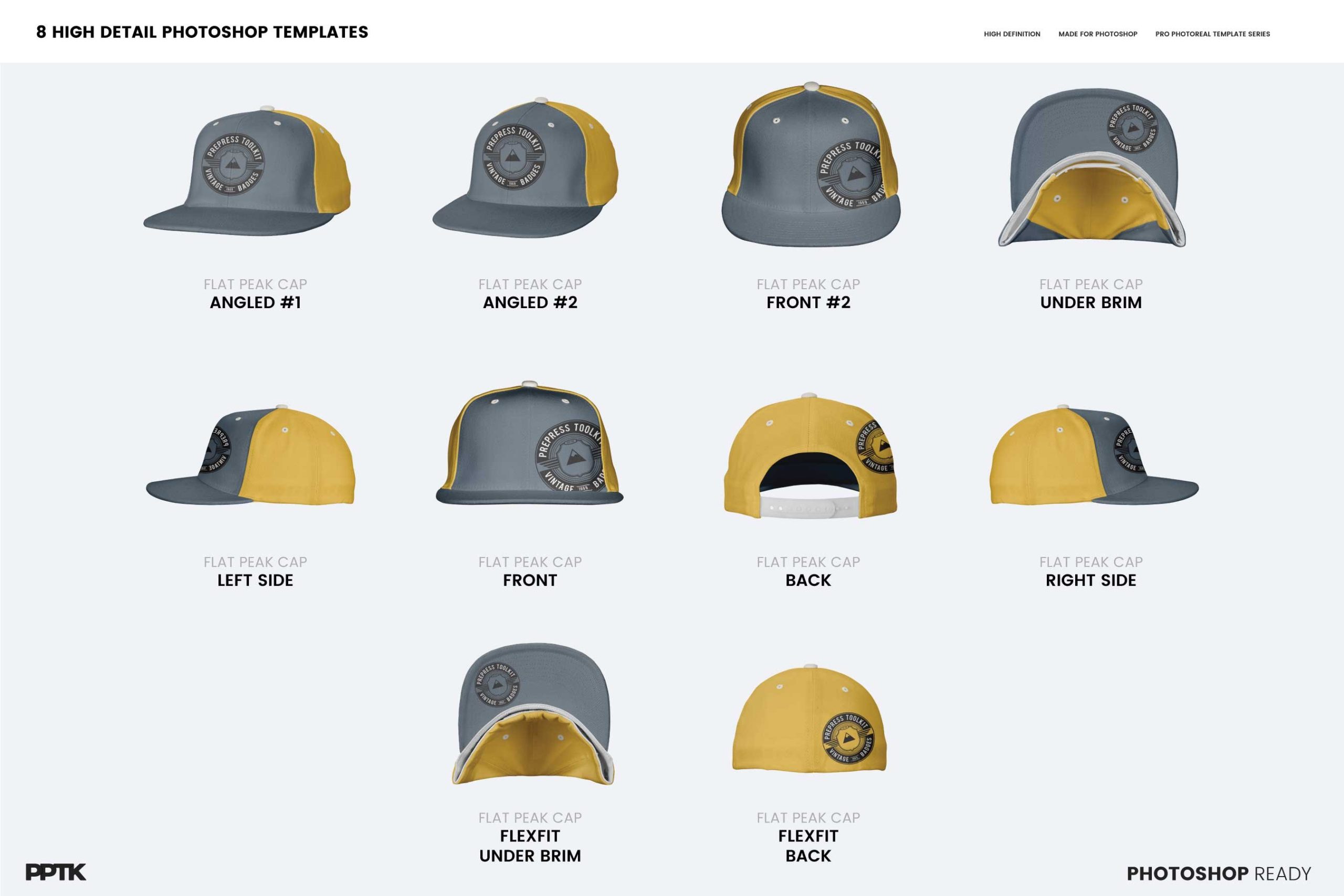 1 x FLAT PEAK HAT FRONT Photoshop file
2 x FLAT PEAK HAT SIDE PROFILE Photoshop file

Left side option
Right side option

3 x FLAT PEAK HAT ANGLED Photoshop file
1 x FLAT PEAK HAT TOP Photoshop file
2 x FLAT PEAK HAT BACK Photoshop file

Snapback option
FlexFit Option

2 x FLAT PEAK HAT UNDER-BRIM Photoshop file

Snapback option
FlexFit Option

High Resolution 1200px X 1800px
Layered Photoshop Files
These Flat peak cap mockups come in snapback and FlexFit styles. Eleven high resolution templates made perfect for eCommerce stores, pre screen-print/embroidering mockups, graphic design projects, design competition submissions and so much more. Easily paste your artwork right into the template and have a realistic curved peak hat mockup for your website or project in seconds. Included in this download pack is a set of four easy to follow video tutorials so you can get the most out of your template files.
Pro Mockups in 3 easy steps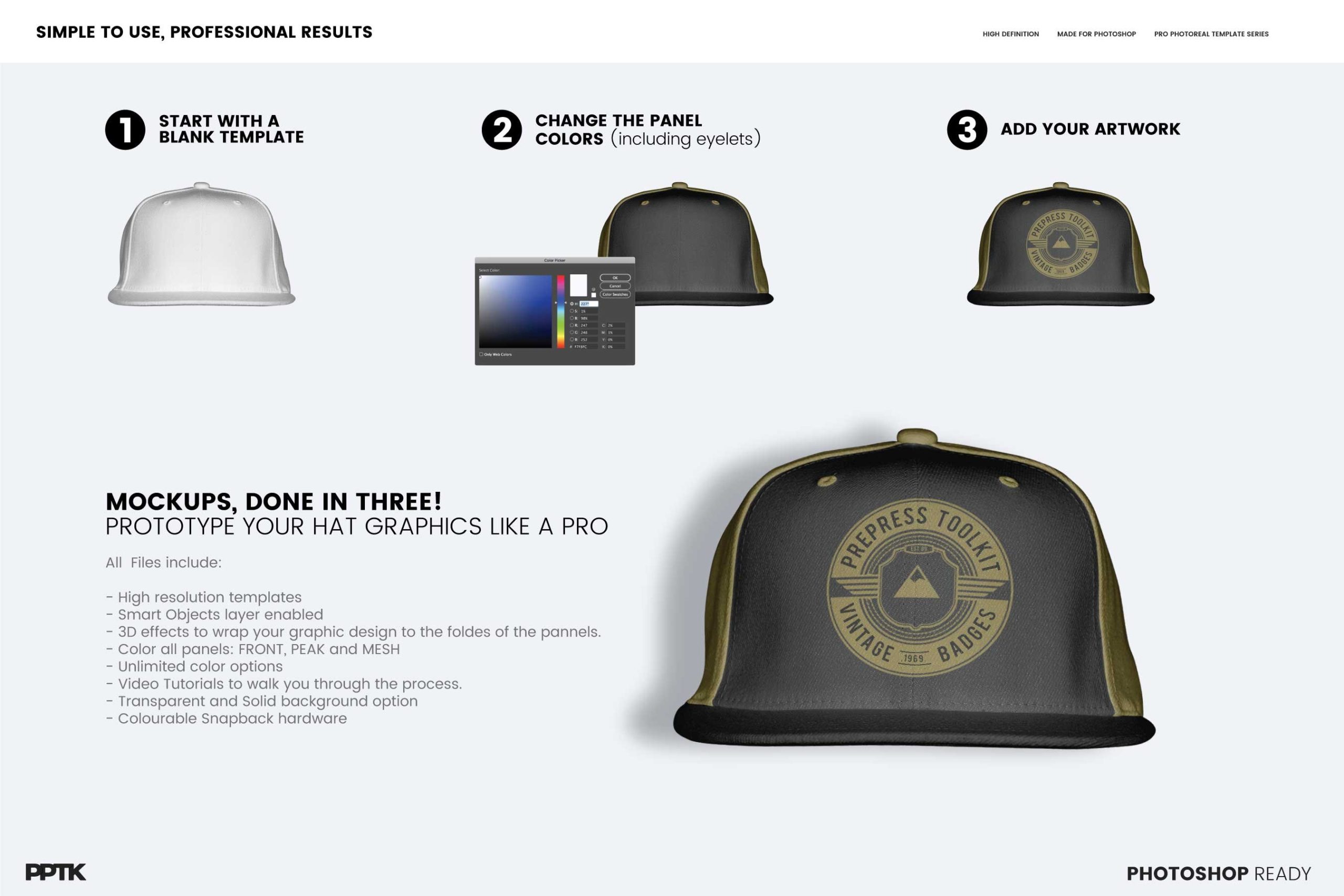 Snapback and Flexfit options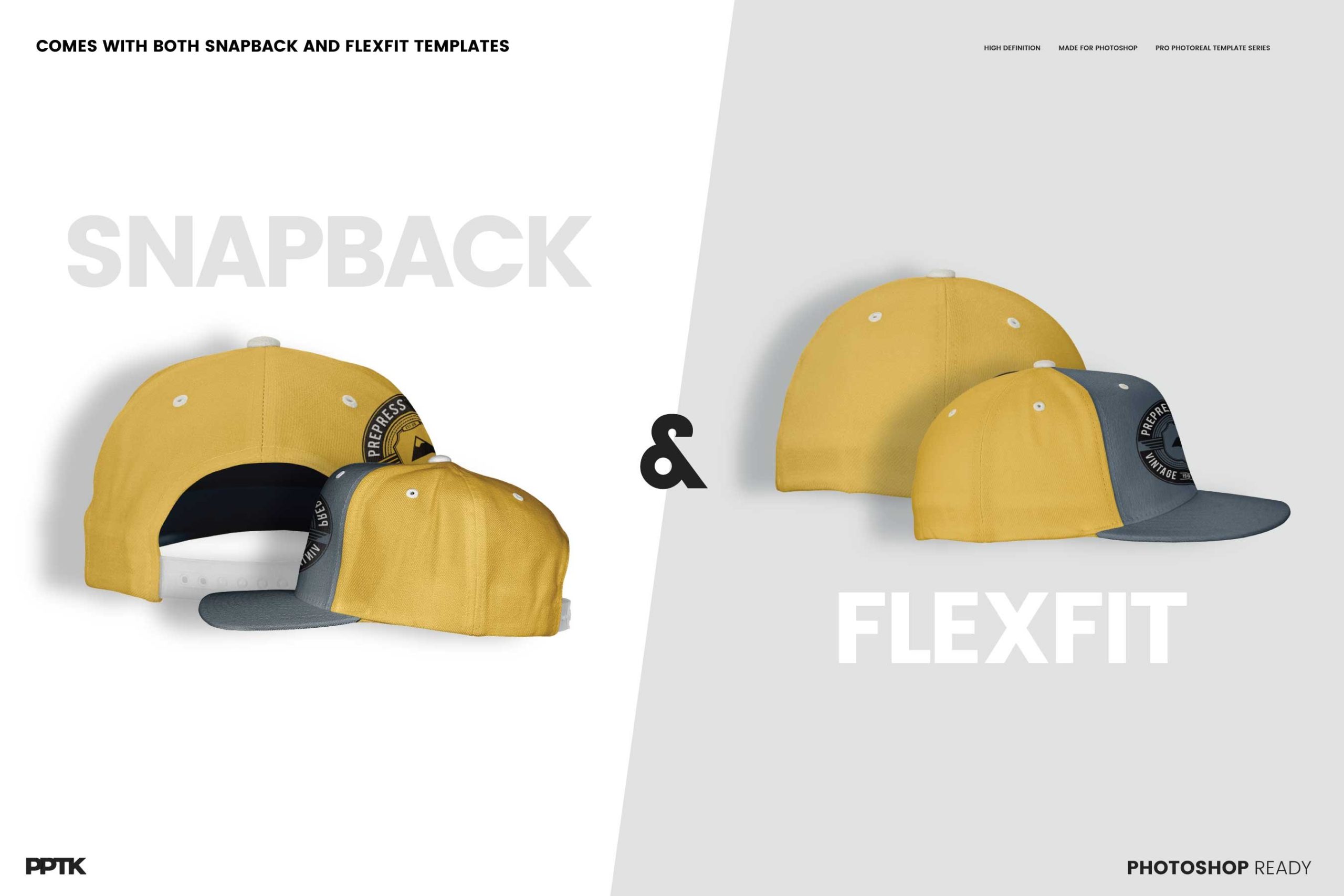 Please note: This is not stand-alone software, this mockup template is designed to be used with Adobe Photoshop CS and newer software.