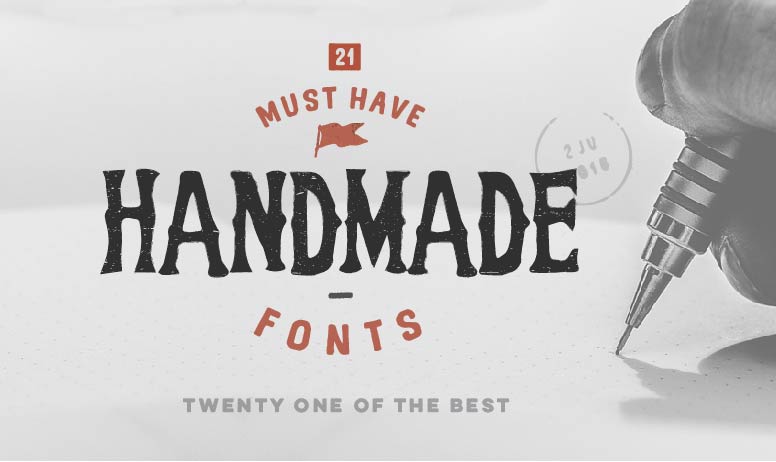 If you're time poor but still need to inject some handmade typography into your design work, then having an assortment of well engineered handmade fonts at your disposal is a must. We believe there is nothing better than creating a full graphic design by hand, but if you must use preset fonts, here is a list of 21 must have handmade fonts for your design toolkit which we think are the best in class. Let us know which font is your favourite in the comments section below.

---
Created By: JIW
Bonerica typeface is a handmade serif font. This font is great for logos, posters, labels, web material and of course t-shirt designs. It's modern, it's vintage.
Created By: Thunder Pixels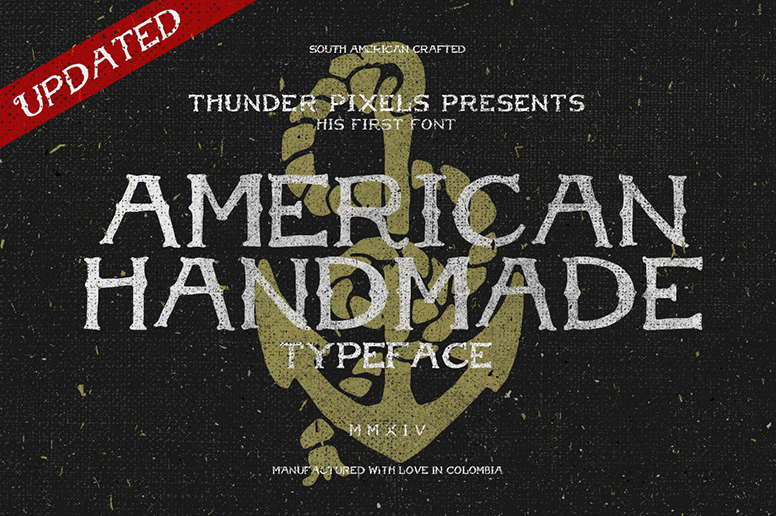 Inspired by the graphic design craft. American handmade fonts has intentionally been made, raw, gritty and slightly deformed, this adds to the handcrafted look.
Created By: Andrey Sharonov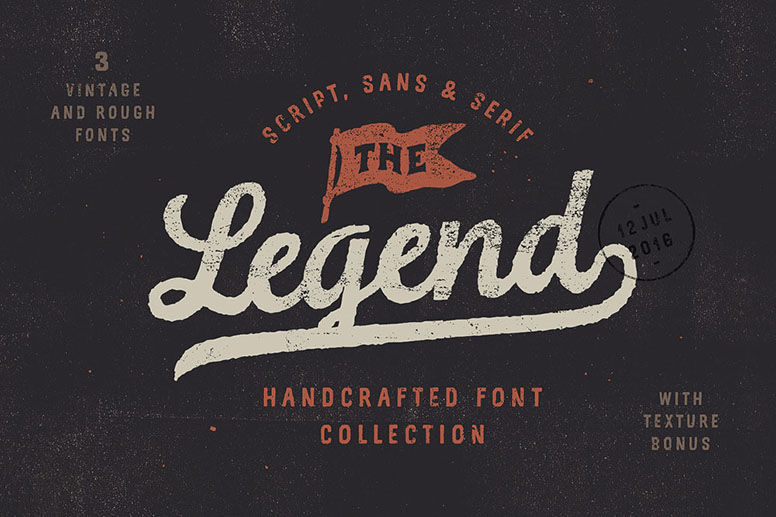 Inspired by traditional American typography, this handmade collection of Script, Sans and Serif come together perfectly to create a vintage mood. The below two images show examples of how these fonts work together.
Andrey Sharonov created the font for purposes of: lettering and logotype, labels, t-shirts, product packaging, invitations, advertising as well as key text in design.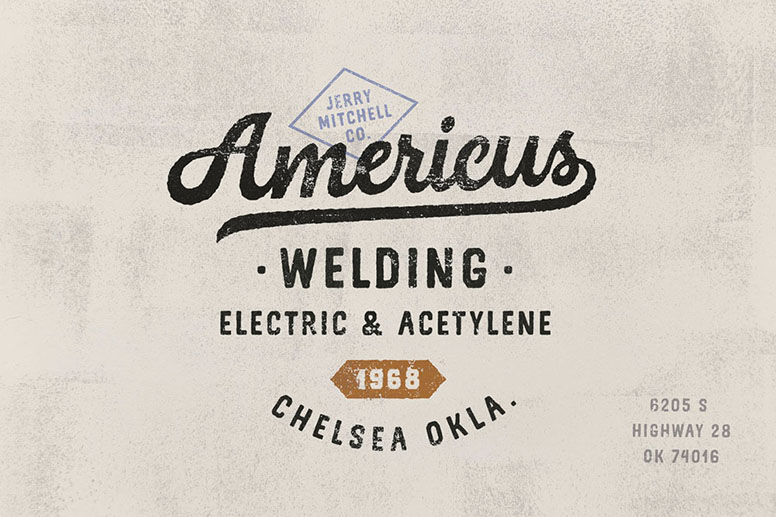 The Legend Script has beautiful alternates for uppercase and numbers, 12 lengths end-swashes and special short version for lowercase characters with protruding elements like b, d, f, g, h etc (It helps to arrange words in two lines more compactly).
The Legend Sans and Serif was designed as a secondary and additional fonts after Script, but in the process of their use I realized that they also look great as a priority. All this fonts has rough effect because of brush painting beginning.
Created By: Jackrabbit Creative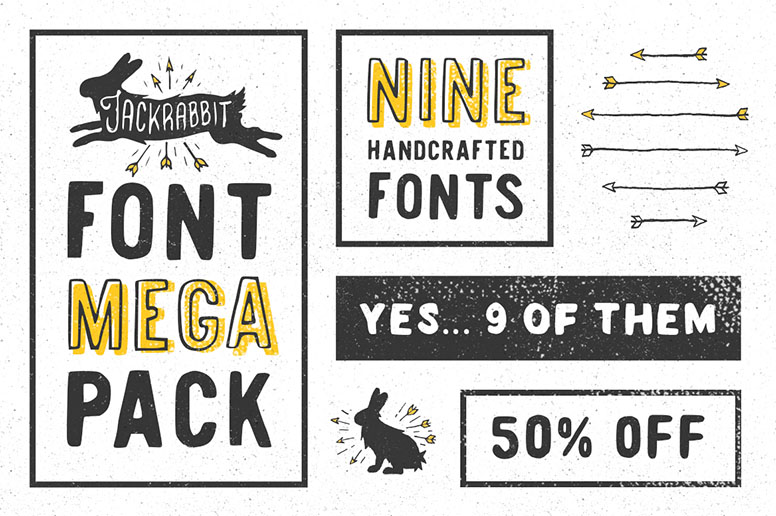 Font Mega Pack from Jackrabbit Creative. Includes both .otf and .ttf files for all fonts.
Perfect for overlaying on photos…or any design elements to give that handcrafted feel. Inspired by, and created whilst listening to vintage tunes – such as "Mr. Sandman" by the Chordettes
Created By: Pratamaydh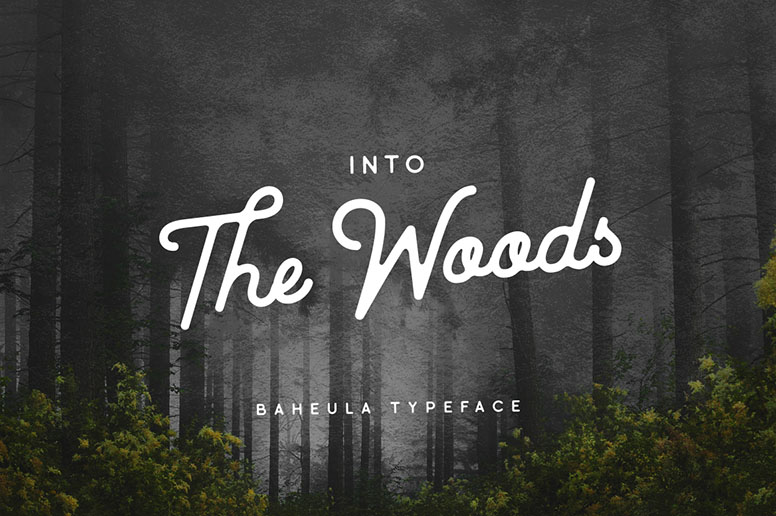 Baheula is a highly detailed vintage handcrafted font inspired from hand-drawn lettering and vintage style, to work together in aesthetic for creating masterful handlettering designs in a flash!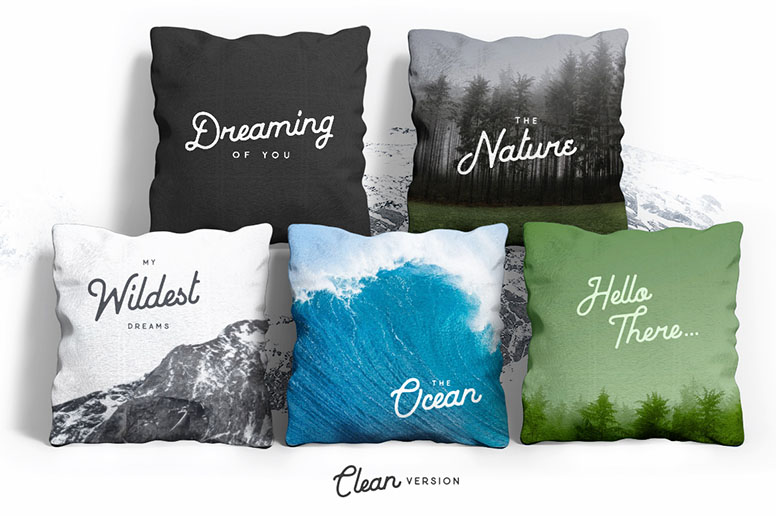 The typeface is clean, simple, strong, classic and have a hand-drawn look feel. Suitable for digital lettering, branding materials, t-shirt, print, business cards, quotes, logo, poster, t-shirt, nature photography and applicable for any graphic design.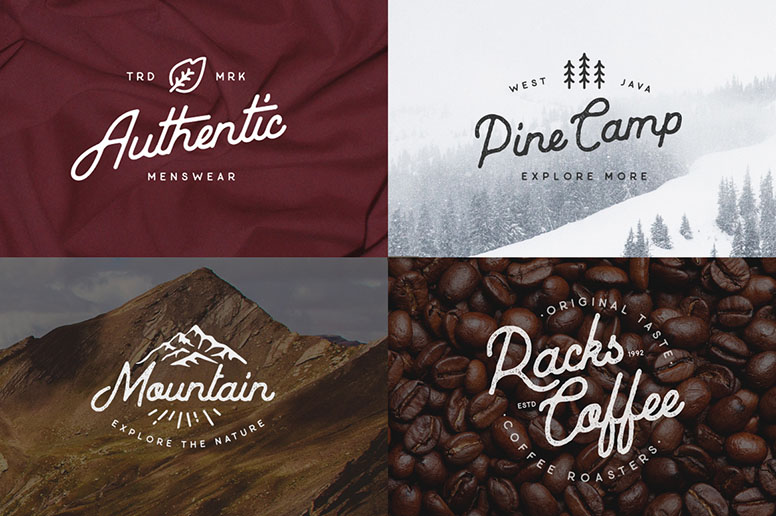 Created By: Handcrafted Types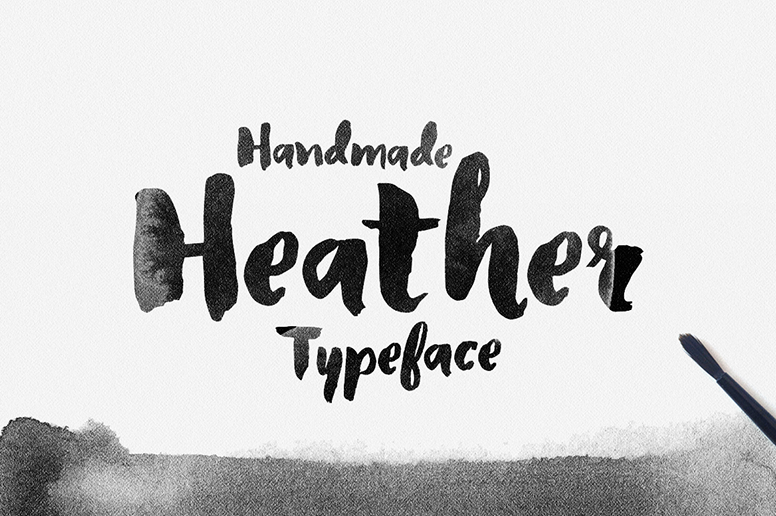 It doesn't get more handmade than this font set. Created from scratch with a pen brush and ink. This font can stand alone by itself or overlaid on a design. This is a big time saver, or if your out of ink and can't make your own hand crafted typography.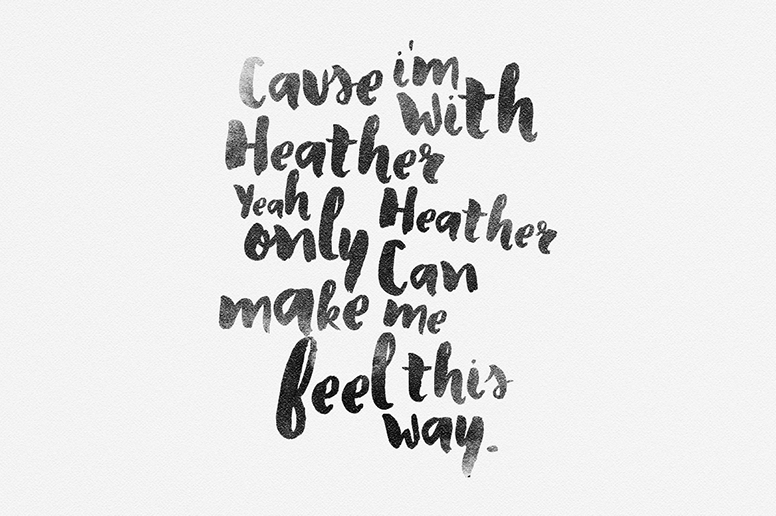 Created By: Maulana Creative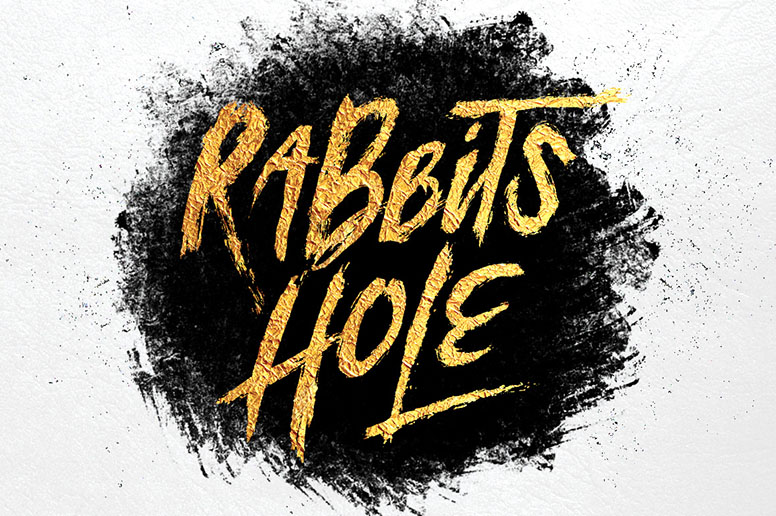 Rough, dirty and raw brushed handcrafted fonts is what we like. "Rabbits Hole" is perfectly suited to logos, large center front chest t-shirt designs and much more.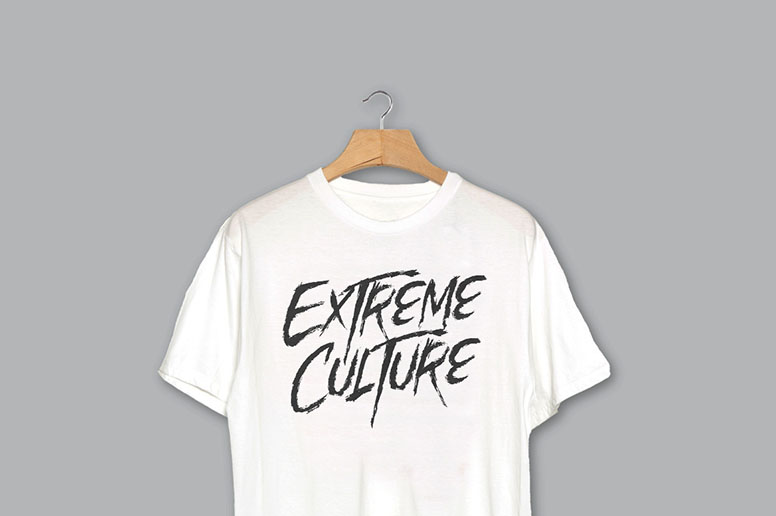 Created By: Dirtyline Studio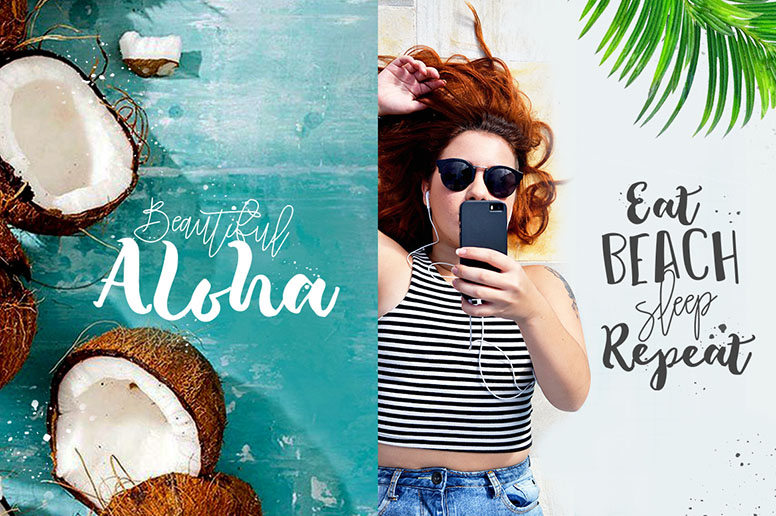 A fontastic set of carefully-paired, handcrafted fonts, designed to work together in harmony to create awesome hand-lettered typographic designs. Awesome for adding to a t-shirt design, incorporating into a logos, poster, etc. Opentype features gives you more alternatives in designing.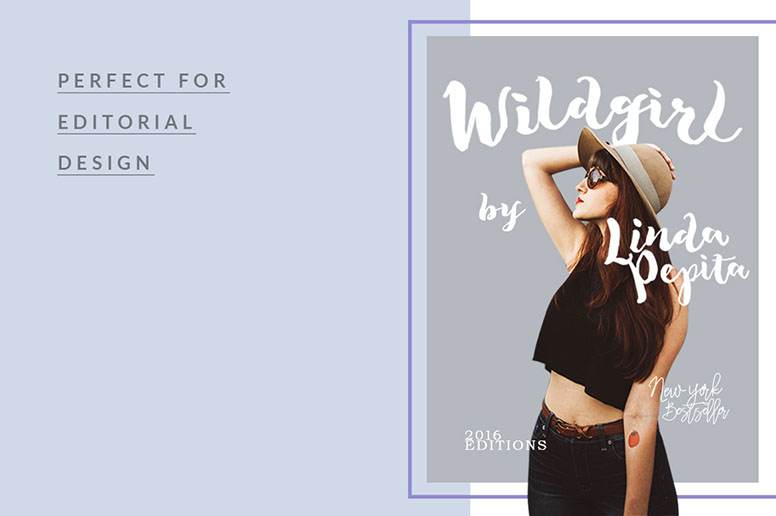 Created By: Dikas Studio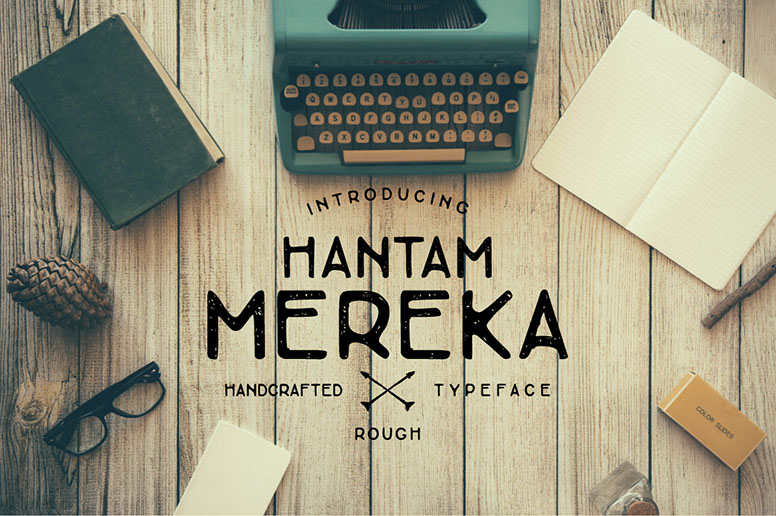 Hantam mereka is handcrafted typeface with rough effect. It's perfect for any hand drawn fonts style project.
Created By: Aarley Kaiven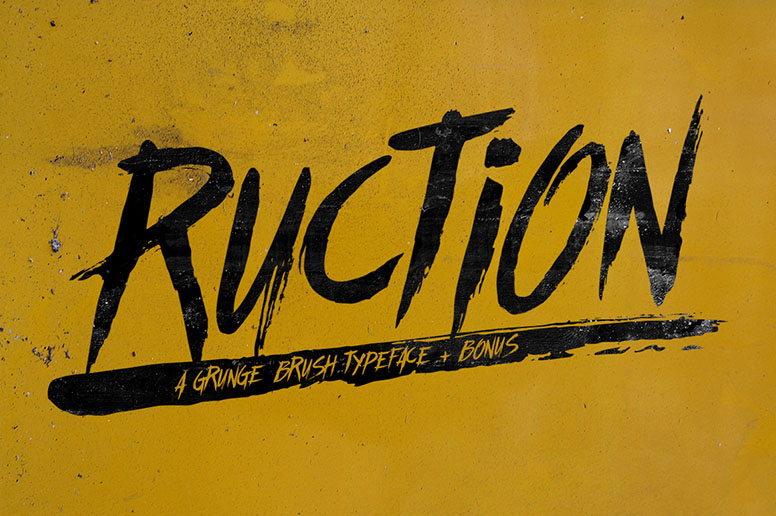 Ruction is a grunge looking handpainted typeface, it's rough and raw. Inspired by underground music cover albums. It's really perfect for headline, t-shirt designs, posters and much more.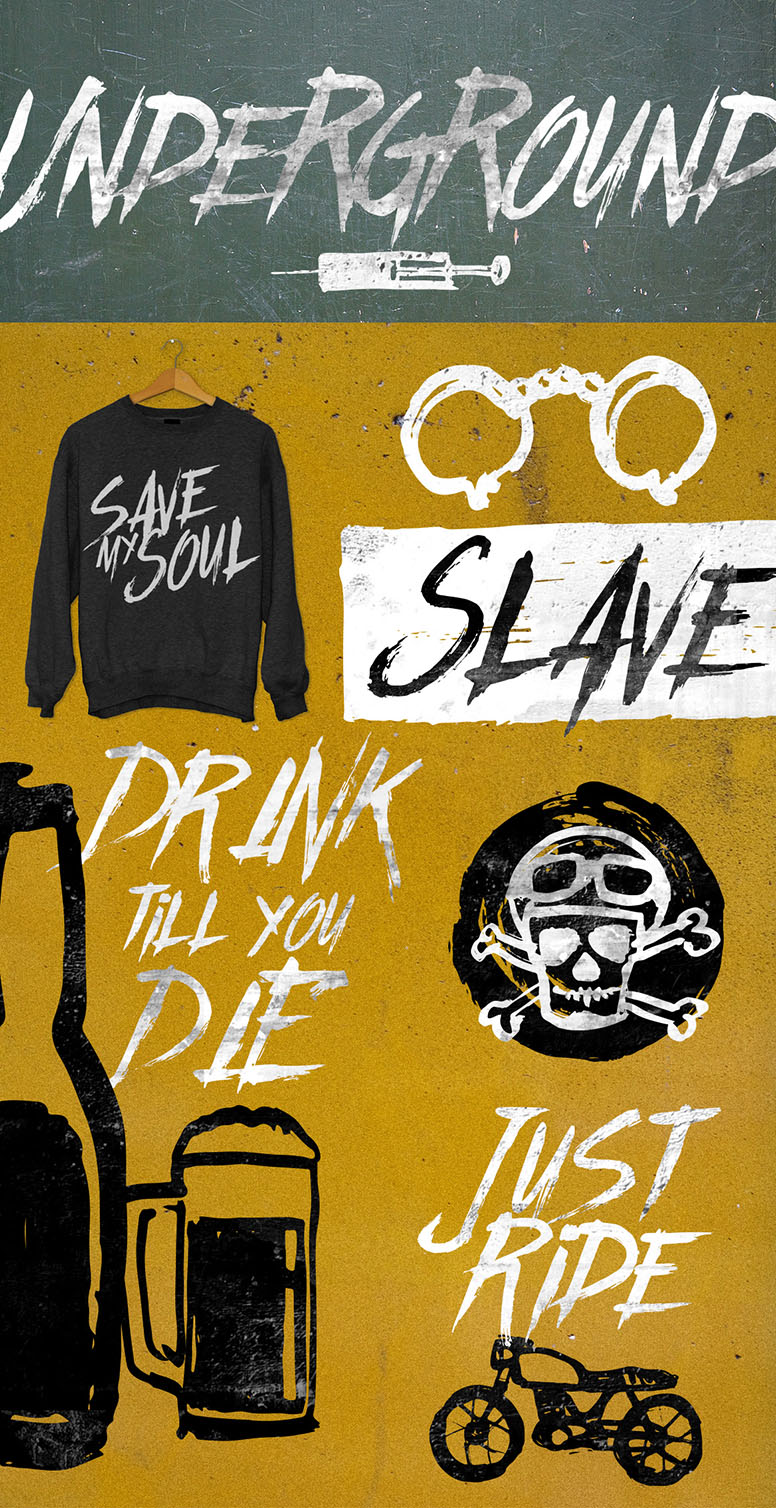 Created By: Pratamaydh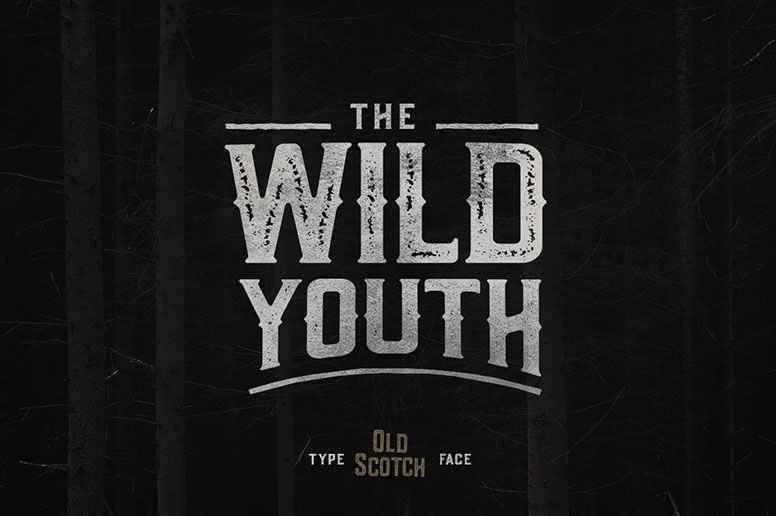 Old Scotch is a highly detailed vintage yet modern take on the vintage brewery inspired bottle labels. The font has smooth edges to simulate vintage printing.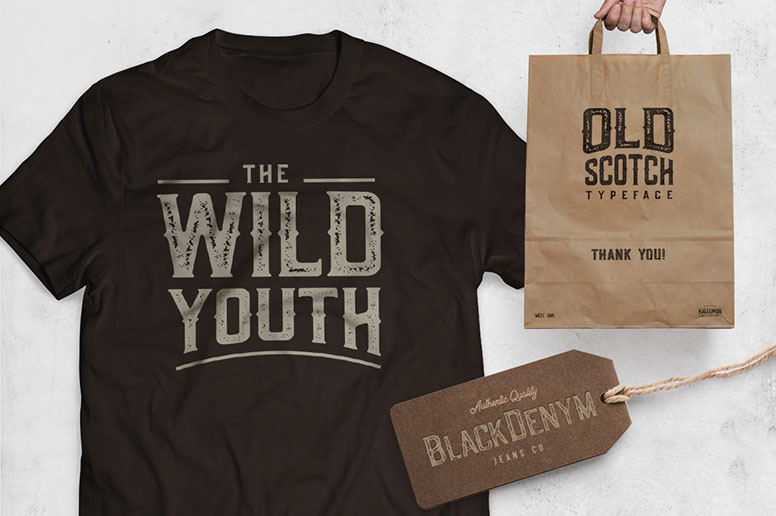 Created By: BLKBK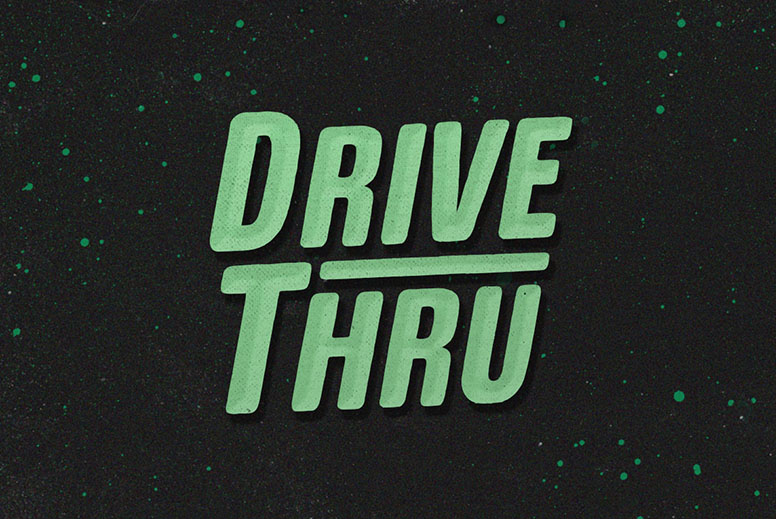 Duncan loves the Drive Thru. He'd drive thru, and thru, and thru, whipping his insatiable appetite into a frenzy. But the glory days came to an end when cheeseburger grease slicked his steering wheel so smooth he couldn't turn in to hear his voice say, "Welcome to the Drive Thru, what can I get for you?"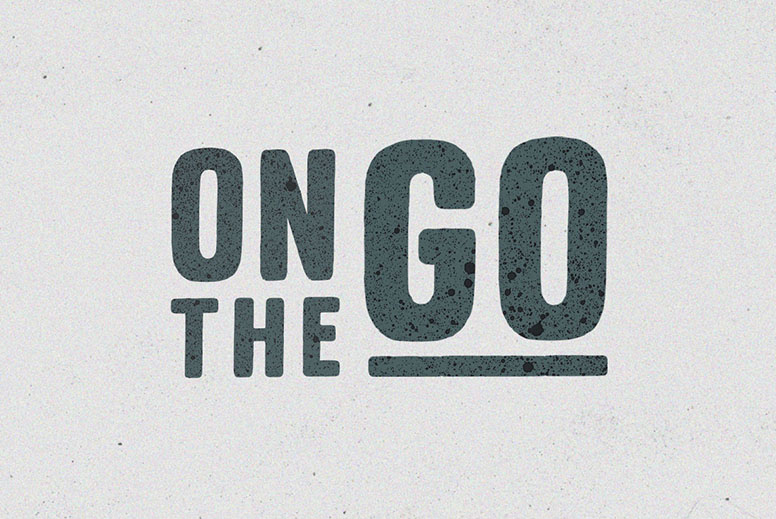 Created By: Ilhamherry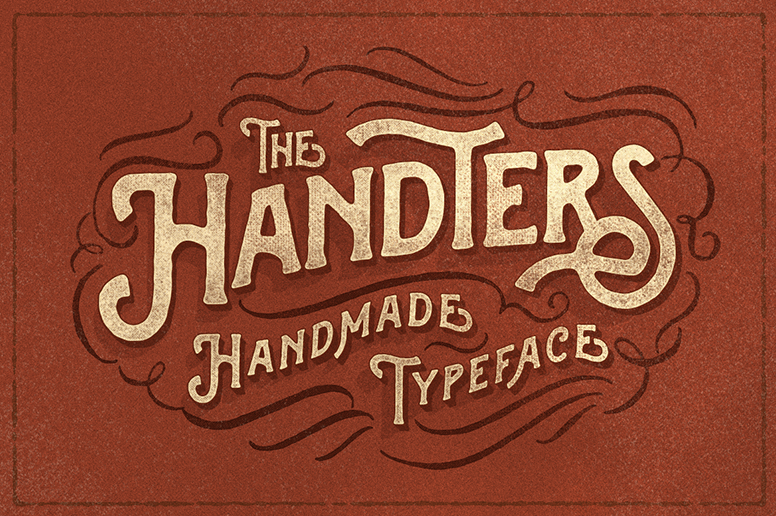 A touch of ornament makes this font look stylish. Plus, OpenType features with Stylistic Alternates and Contextual Alternate in some characters that allows you to mix and match pairs of letters to fit your design. This font is great for vintage t-shirt designs, logo, labels, posters and more.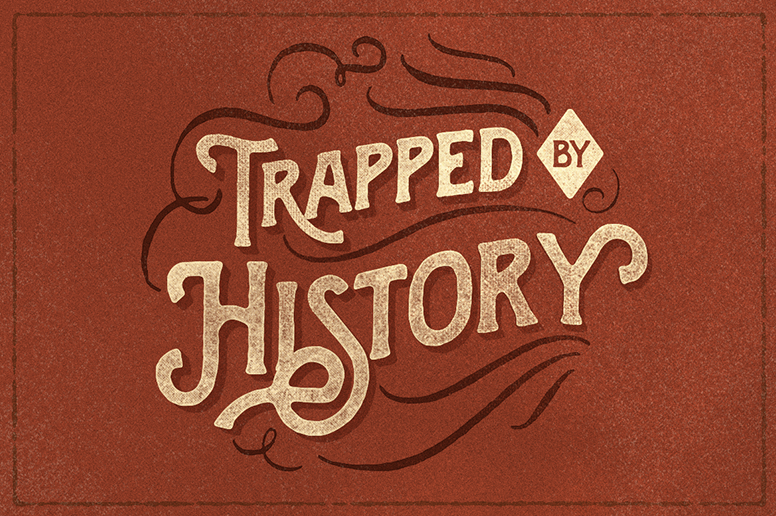 Created By: Maghrib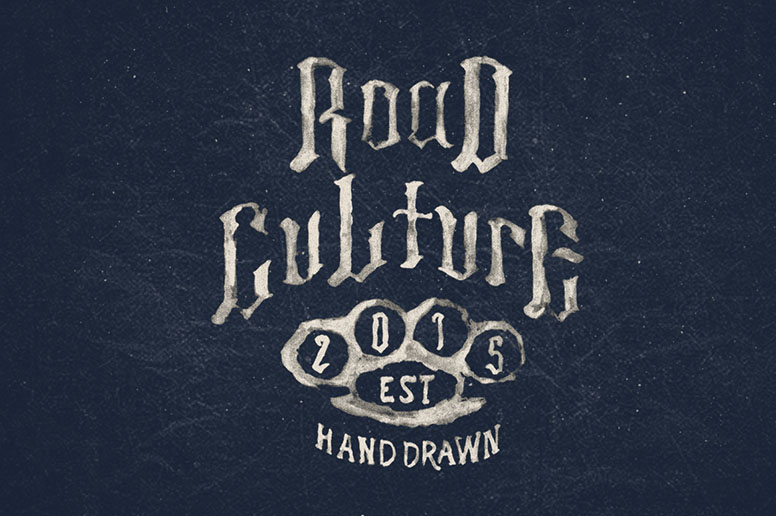 Road culture is a handmade type with blackletter style, inspired by bikers lettering style. Road culture contains two font styles. First is blackletter hand drawn, second is a serif hand drawn font. This font is great for : clothing, logo, lettering, display, posters, mural, etc.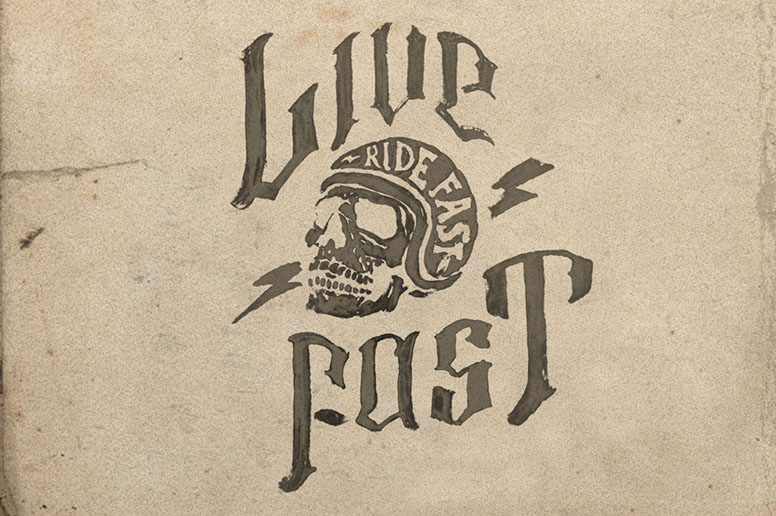 Created By: Heybing Supply Co.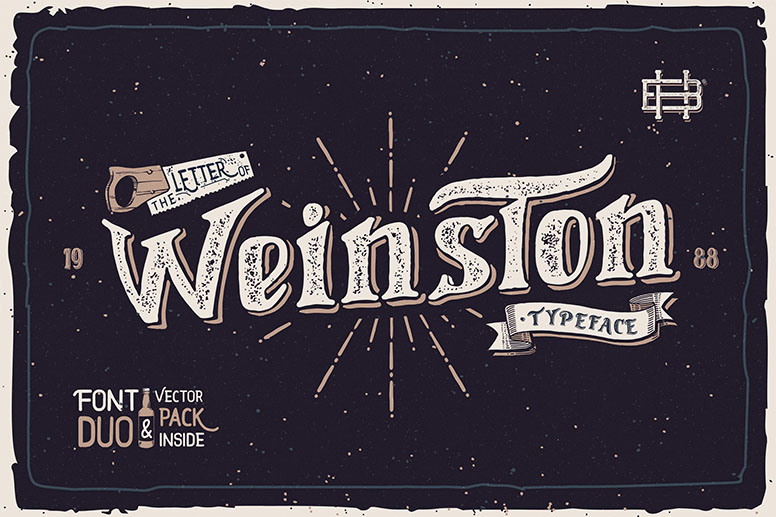 Weinston Typeface presented from Heybing Supply Co, Dual-purpose font, with authentic hand made characters and an irregular baseline, a casual, arty and inky, also come with vector element and badges as free extras. This typeface is capable of many diferent design styles.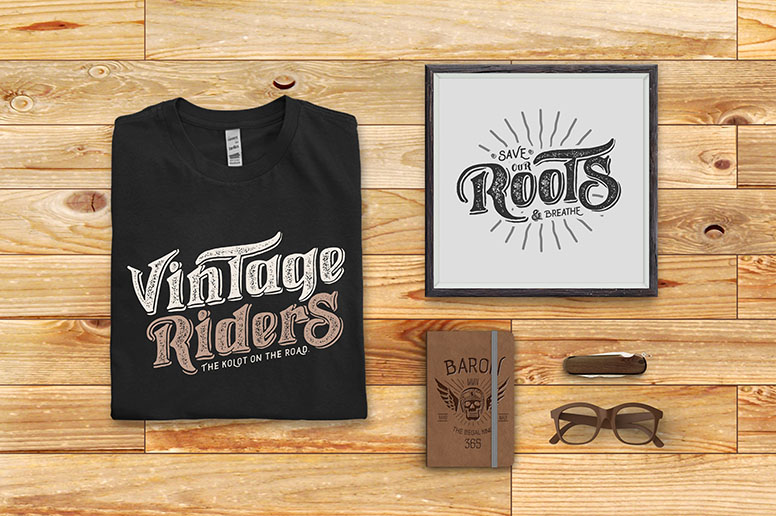 Created By: Heybing Supply Co.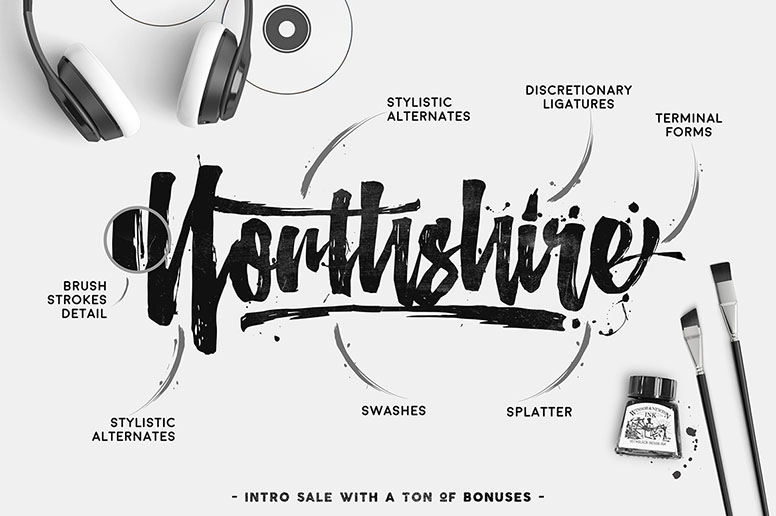 Northshire Script is a hand-painted character set, best described as an irregular baseline,  casual, arty and inky, newly brush-lettered font. Brush fonts are very popular right now and this offering from Heybing Supply Co is at the top of our list.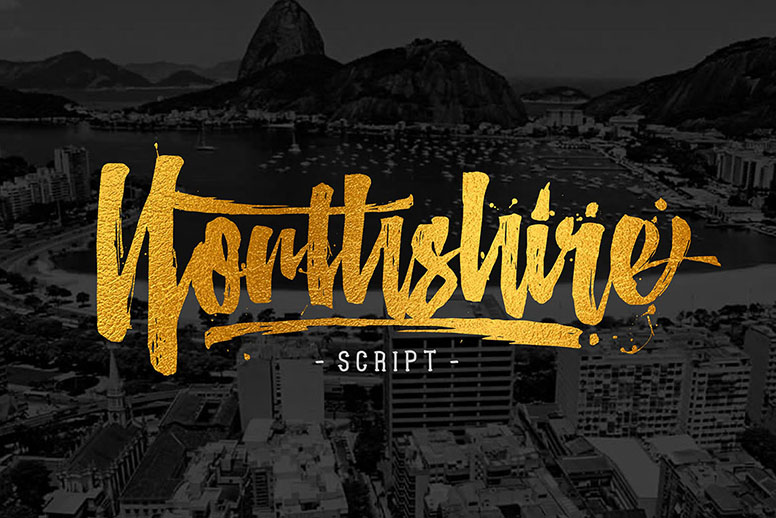 Free Gold Foil Texture – see our recent post Gold Foil: The definitive designers guide to gold foil, creating and screen printing the effect.
Created By: Heybing Supply Co.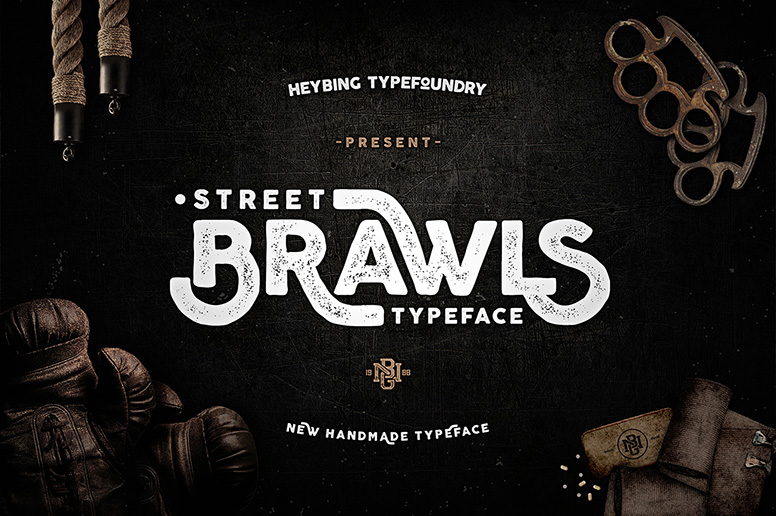 Brawls Typeface by Heybing Supply Co, is a simple, minimalistic, retro and vintage feel character set. The font comes with two styles, clean and rough.
To create a beautiful combination, just mix the uppercase and lowercase letters then add in some of the alternative glyphs supplied with the font. The brawls typeface includes a full set of capital and lowercase letters, as well as multi-lingual support, currency figures, numerals, punctuation & some extra glyphs.
Created By: Yipia Nesia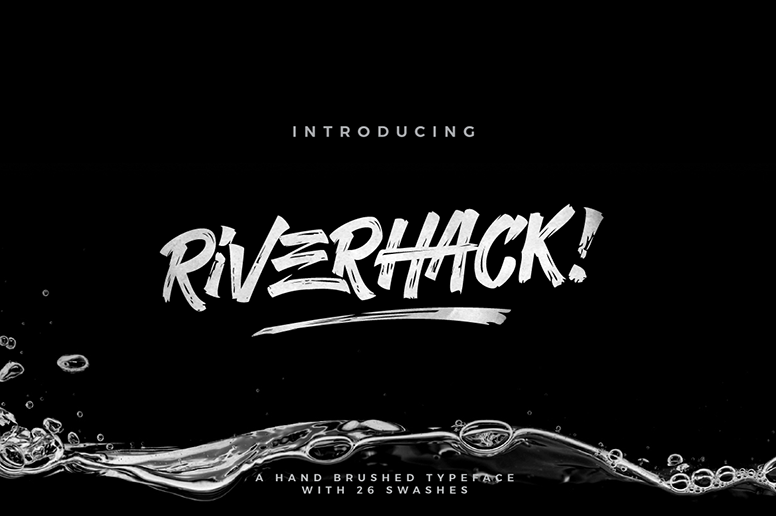 Suitable for any design needs : branding, logos, handwritten quotes, product packaging, merchandise, blog design, modern advertising design, invitation, Art Quote, Home decor, Book/Cover Title, Invitation, special events, birthday, custom mug, pillow, t-shirts, any brush lettering needs and more.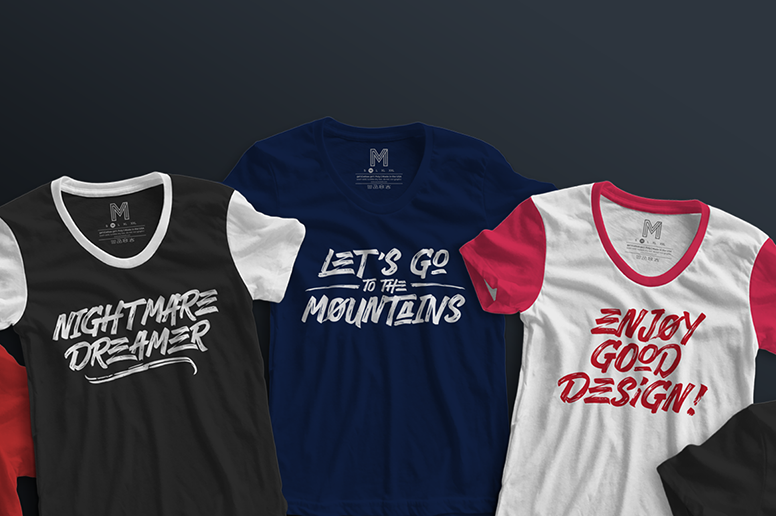 Created By: Artimasa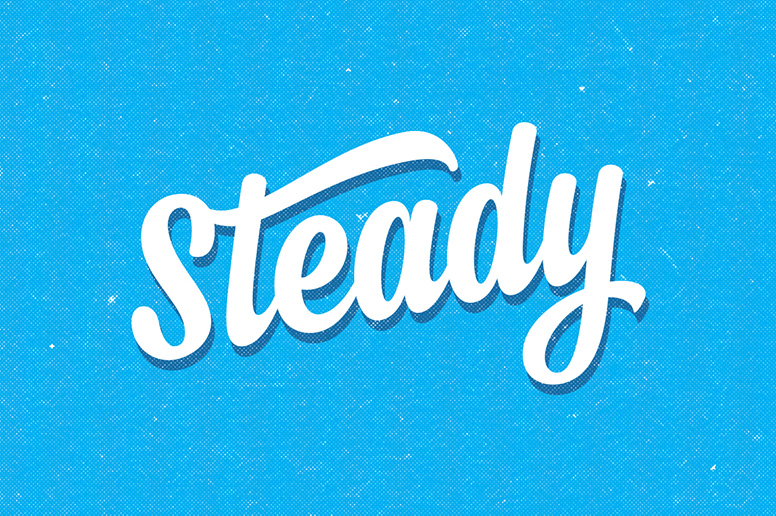 Artimasa describes the Steady font as "a script typeface with personality". It was designed as a display typeface that contains 315 glyphs in total and 126 alternative characters to improve your design.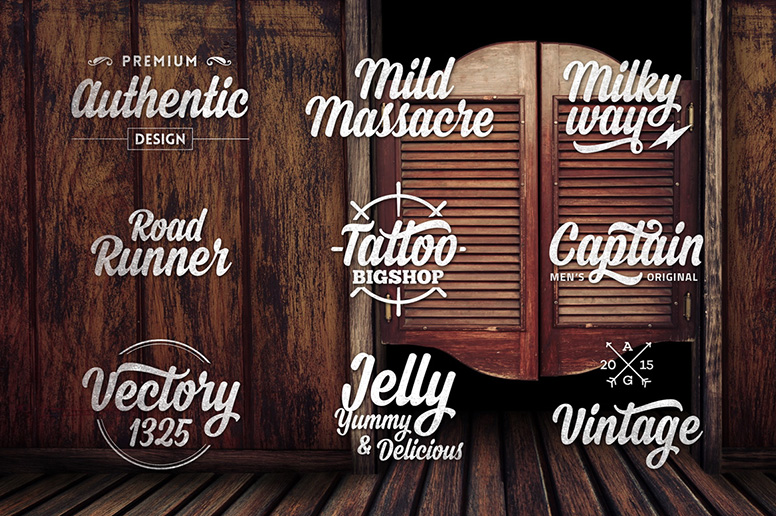 You can use it as a logo, badge, insignia, packaging, headline, poster, t-shirt/apparel, greeting card, and wedding invitation. The flowing characters are ideal to make an attractive messages, mix and match Steady with a bunch of alternative characters to fit your project.
---
Logo Bundles – (Free fonts included)
These last two options are not stand alone fonts, rather they are vector artwork which can be edited in vector editing software such as Illustrator or CorelDraw. These custom made logo designs would make a great addition to your design weaponry and make for some quick turnaround t-shirt designs.
Created By: Hustle Supply Co.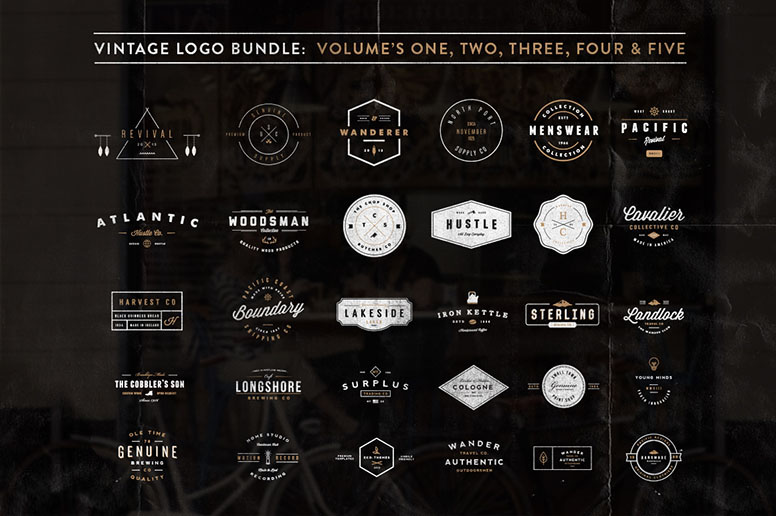 A set of 30 Vector Logos made in Adobe Illustrator with Editable Text. All fonts that were used in the creation of these badges are free and editable, links are provided in the download.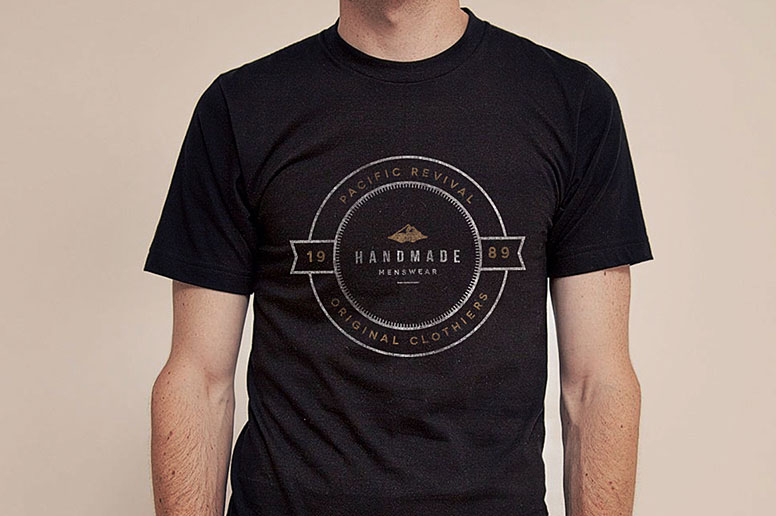 As you can see from the images there is a great variety of logos and badges which can serve multiple purposes, from stand alone t-shirt designs, to internal sizing tags, swing tags, packaging as well as website promotion material.
Created By: TSV Creative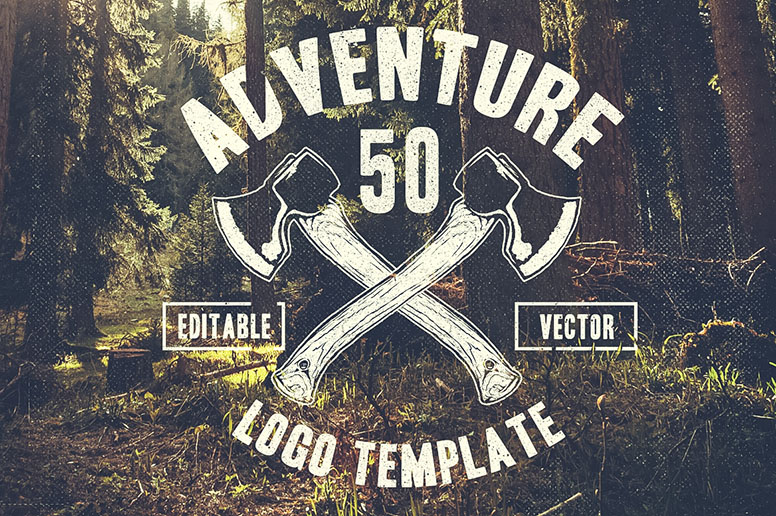 This download contains 50 logo templates inspired from the outdoor activities and traveling. Each logo is hand drawn and carefully handcrafted to give a vintage, unique and handmade feel! Again, these pre made designs would be great for anyone starting out in t-shirt or apparel design.
---
Let us know which fonts are your favourites!
If your looking for some free Metallic Gold or Metallic Silver textures to accompany any of these fine fonts make sure you check out other post linked below. From all of us here at PrePress Toolkit we hope you have enjoyed this post.