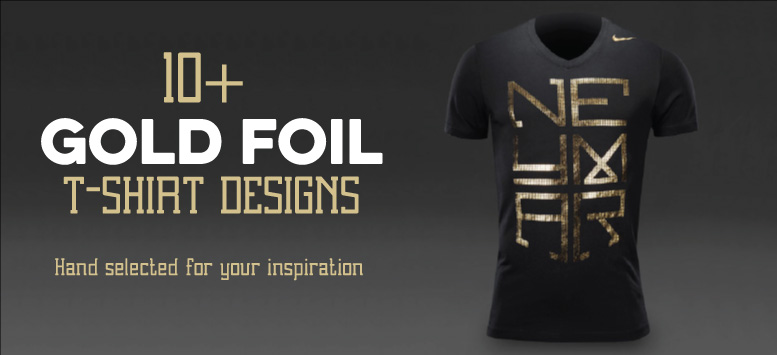 We have scoured the web and hand selected a set of 10+ gold foil t-shirt designs to spark inspiration and also showcase what can be achieved with gold foil in t-shirt printing.
If you are interested in knowing more about screen printing with gold foil or how to create a gold foil effect in Adobe Illustrator and Photoshop, check out or post
Gold Foil: The definitive designers guide to gold foil, creating and screen printing the effect.

---
Gold Foil T-Shirt designs on black
01. Amplified – Vintage Ramones
A vintage style Ramones gold foil design on a rough cut t-shirt.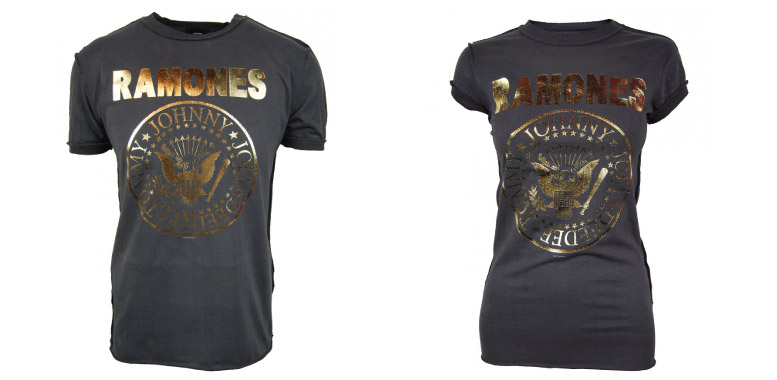 02. Stay Brutal – Gold Foil Tee
large gold foil block lettering will certainly grab anyones attention.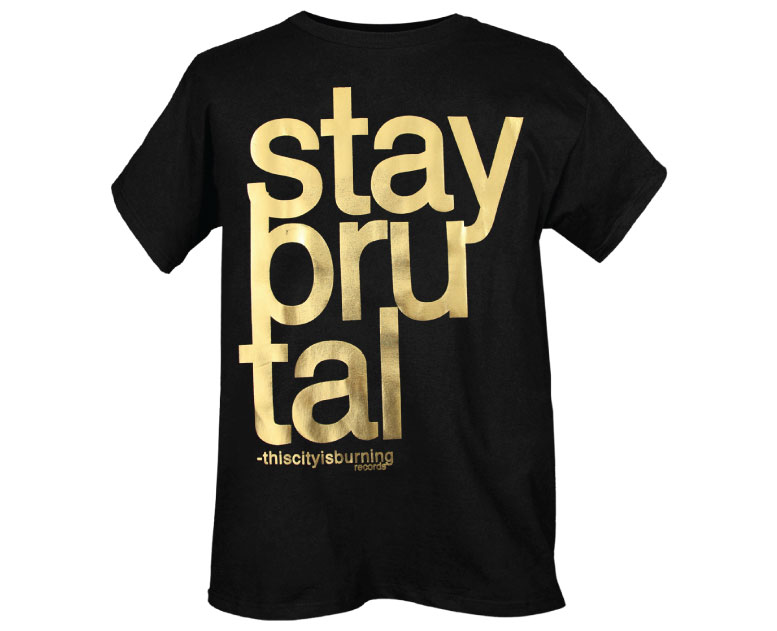 03. Nike – Neymar Hero Gold Foil T-Shirt
On closer inspection you can see a grid pattern running through the large block text. The grid pattern is just plain t-shirt colour, so at no added cost, this design has been able to inject even more interest to some already killer custom type.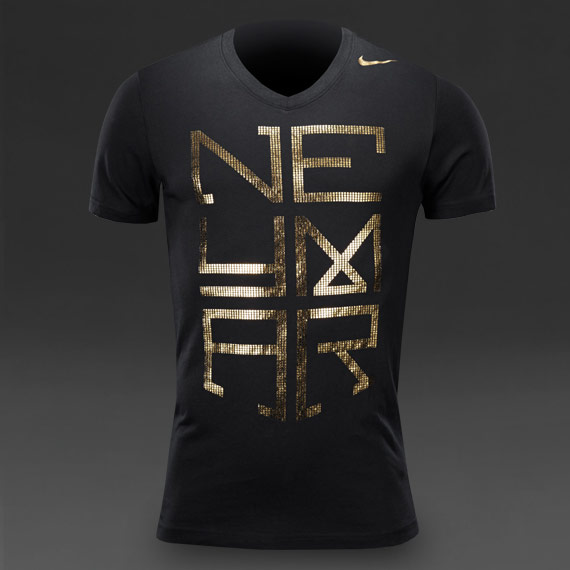 04. Rocket Clothing – Devils Lock Gold Foil
Keeping in mind that gold foil is not the best with fine detailed prints, this t-shirt graphic shows how a distressed texture on the edges of a graphic can look, once printed.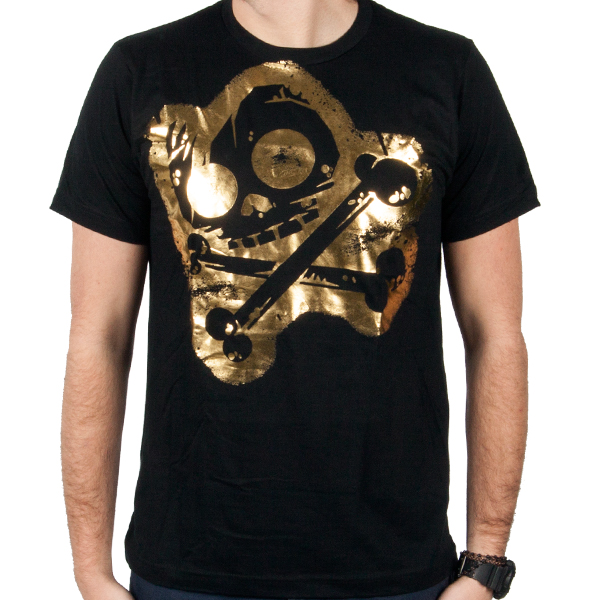 05. Salty Custom Designs
A large graphic with some finer details. Like we mentioned in our previous post The definitive designers guide to gold foil, keeping the fine details in your graphic to a minimum of 3 points will keep the details from disappearing into a blob of gold foil.
06. Terence-sullivan.com – Quirk Gold Foil
Simple hipster typographic t-shirt design, utilising the shimmer of gold foil to enhance the graphic.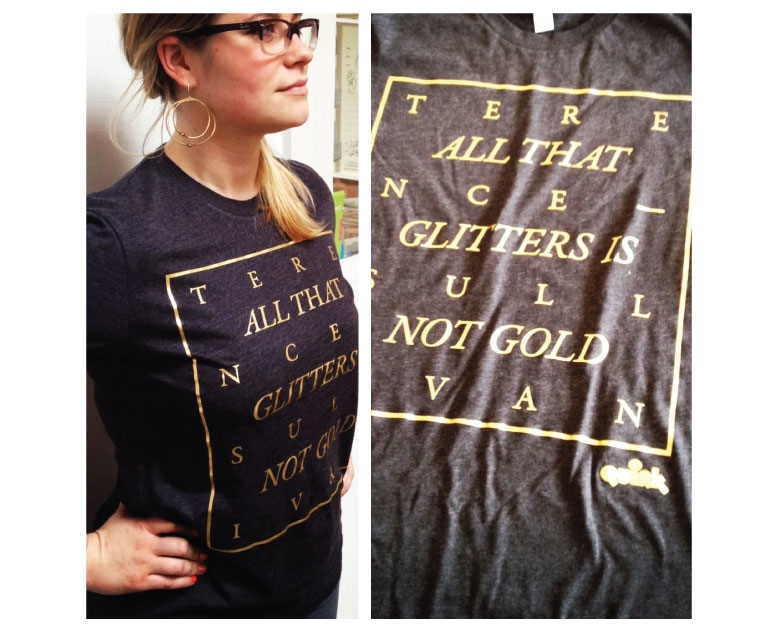 07. Untitled Skateboards
Another example of the level of detail you can get into a gold foil t-shirt print.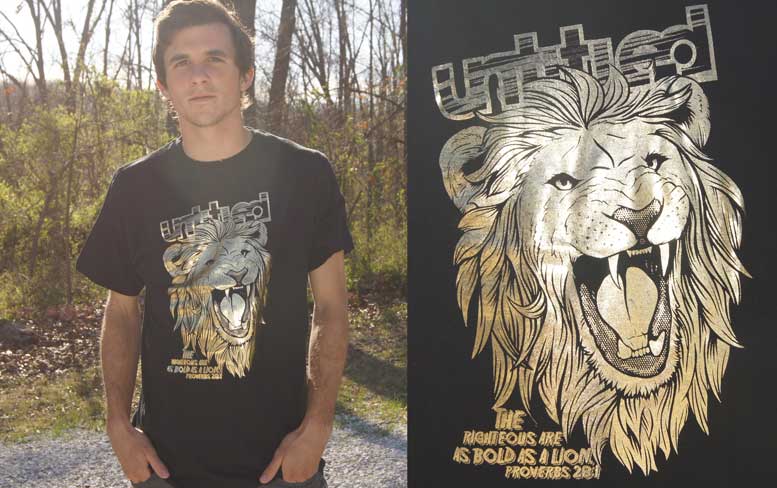 ---
Gold Foil T-Shirt Prints of White
08. Fab Four Store – Beatles Gold Foil Tee
Water-based ink (fab four print) printed alongside gold foil text, the perfect mix. Note: due to the heat pressing process gold foil can only be printed next to water-based or discharge inks. Check out our article on screen printing with gold foil for more information.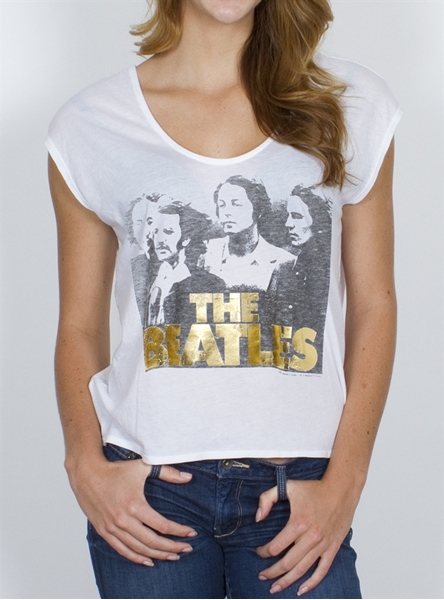 09. Habibi Cairo
Gold Foil print on plain white tee, simple and stylish.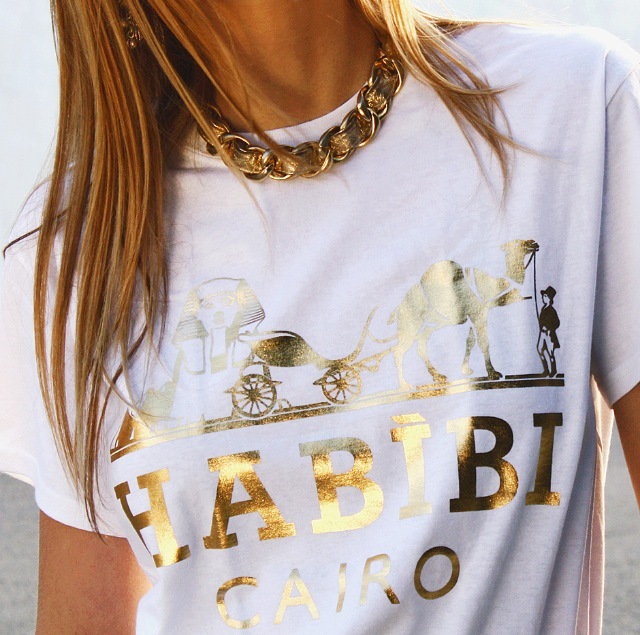 10. Money Clothing – Richie Rich Gold Foil T-Shirt
A Richie Rich inspired t-shirt graphic, makes complete sense to print this in gold foil. What says high roller more than gold, right?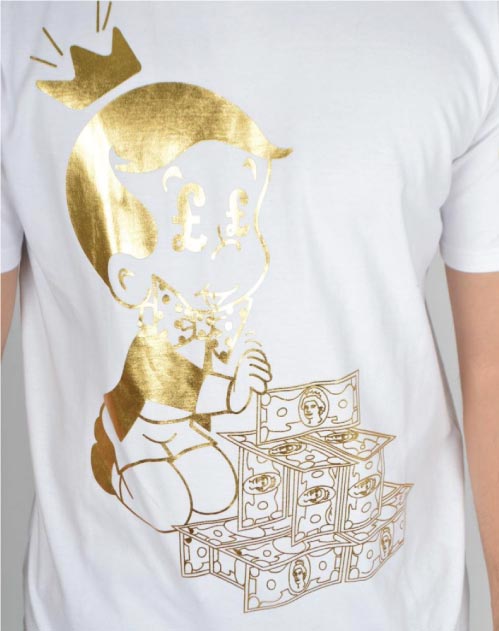 11. Silver Star – 100 Dollar Gold Foil Tee
Another great example of multiple color prints, gold foil printed alongside black and grey waterbased ink.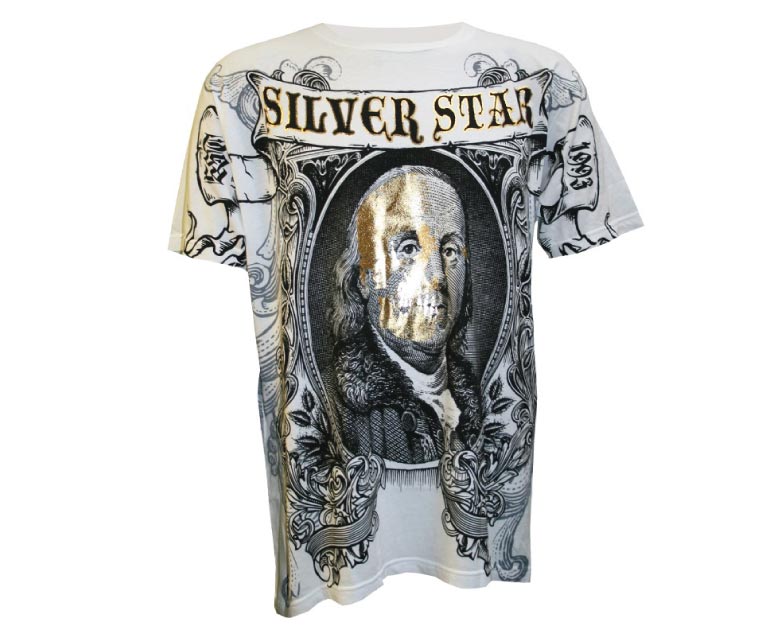 12. Unknown – Black and Gold Foil Skulls
The title speaks for itself.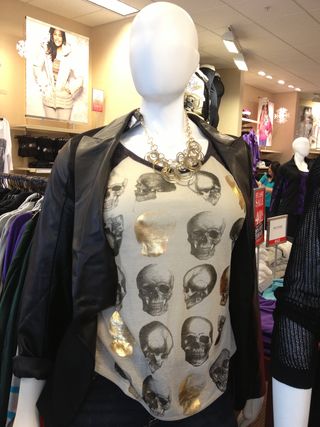 ---
Gold Foil Prints on Color T-shirts
13. River Island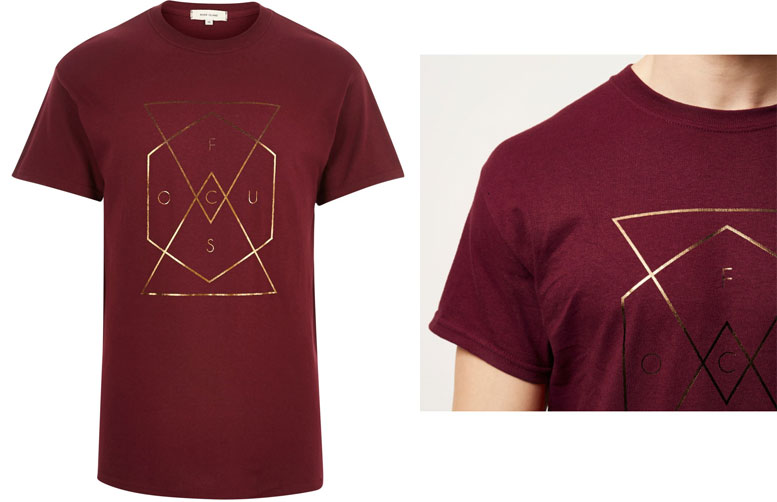 14. TMCP Design – Gold Foil Monkey